Circus company Kaleido is coming to Mess Hall in October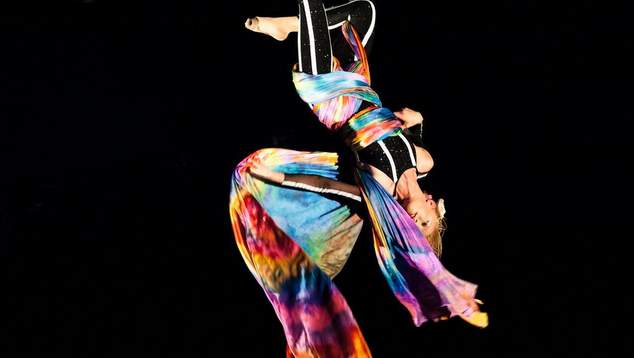 On Saturday 26th October, the Kaleido Company's namesake showcase, Kaleido, is coming to Perth Mess Hall.
See Kaleido Company take the art of performance to new heights, when the very best in circus, visual art, and music, combine for a dazzling one-night display. Through mesmerising visuals and atmospheric sound, Kaleido promises to push the boundaries of creativity.
Doors open at 7.00pm, with spot performances taking place between 7.30pm – 10.00pm. Perth Mess Hall's resident food trucks will be selling a variety of street foods on the night, and the on-site bar will be open for all beverage purchases.

Found at the intersection of science and art, Kaleido Company fuses gravity-defying aerials with dance, music, theatre, and science, resulting in their own unique style of performance.
Touted as an 'arts in health' company, Kaleido Company aim to educate and inspire through art. Using scientific research a foundation, Kaleido Company's work tells meaningful narratives about human physicality and mentality.
Kaleido Company's interest in health runs deeper than just performance. With studies proving that two hours engaging in the arts per week maintains good mental health, Kaleido Company encourages Perth creatives to work together for the benefit of the art, and mental health.
To head to their showcase at Perth mess Hall on  Saturday 26th October, book tickets via Eventbrite. 
Source: Media Release
---