City of Vincent seek artists for Pride related projects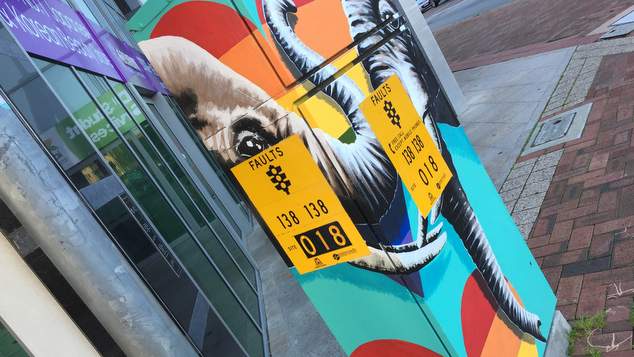 The City of Vincent is seeking artists for two upcoming Pride related projects.
First off the search is on for four artists to paint Traffic Control Boxes in celebration of Pride month. Successful artists will be paid $500.
In 2017 Perth artist Brenton See transformed a Traffic Control box on the corner of Newcastle Street and William Street decorating it with elephants.
When the council announced the project on their Facebook page there was concerns that only LGBTIQ+ artists could apply for the project, with local people suggesting the program was discriminating against heterosexual artists. The City of Vincent was quick to clarify that the artists themselves did not need to be queer identifying – only the work produced needed to be celebrating pride.
To apply for one of the spots just head to the City of Vincent website, fill out the form and attached pictures of your proposed design.
The city is also seeks an artists to exhibit work in their Lightbox Laneway Gallery for the October- December period. The successful artist will be paid $1000 to cover costs, and applications can be submitted to the city's website.
All applications will be considered by the City of Vincent's Arts Advisory Group and successful artists will be notified in late September.
The closing date for applications for both opportunities is 4pm on September 7th. 
OIP Staff
---