Clare Bowditch on music, business and journalism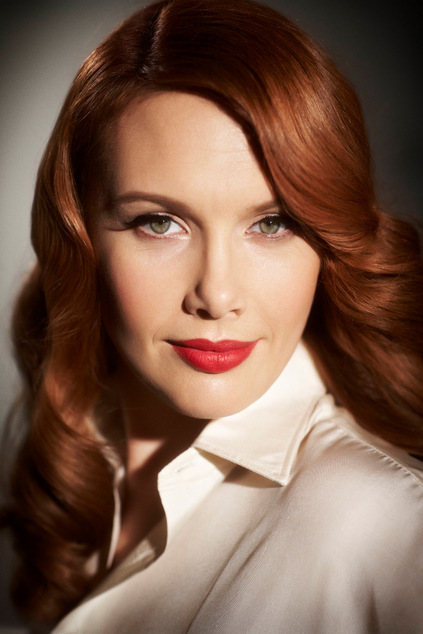 Clare Bowditch shares with me that always lets interviewers know how to pronounce her name. As there is often confusion between whether it's Bowditch (sounding like a bow and arrow) or Bowditch (sounding like a Korean bun).
Thirty seconds later as I turn the microphone on during RTRFM's Artbeat program and I suddenly can't remember which pronunciation she's just told me is correct. I take a punt and go with the first one, luckily it's the right choice.
Bowditch shares that even in her own family the pronunciation is disputed, noting that she has some cousins who pronounce their surname in the opposing manner.
The acclaimed singer songwriter laughs and says the names have always been a problem in her career.
"I spent a year of my career being called Sarah, after my darling friend Sarah Blasko. I don't know how it happened, I think we released a single around the same time and we were the only two females on Triple J that year or something, and I was constantly getting called Sarah." Bowditch recalled.
Bowditch said she's not sure why the media and listeners struggled to differentiate between several singer songwriters appearing on the music scene around the same time.
"It was a moment in time, ten years ago, women like myself, Sarah Blasko, Sara Storer, Jen Cloher, Holly Throsby, Missy Higgins. We were all able to release our music independently, if we wanted, technology changed."
Bowditch credits technological advancements as the catalyst that allowed many new female voices to suddenly be heard across Australia.
"I think women with voices like ours, and stories like ours, had largely been ignored by radio for a long time because we hadn't come through the traditional channels of record companies."
Bowditch stresses though that the many female singer-songwriters who have appeared on the Australian music scene are all very different types of women, each with their own unique perspective, experiences and contributions.
As an independent artist Bowditch maintains ownership of her own music, licensing it to a record company to release, rather than being under contract to the label. It's an empowering arrangement that allows her to work on her own terms.
Over the years Bowditch has not only released a series of exceptional records, she's also honed her skills on the business side of the music industry. Now she shares her knowledge in this area by hosting a series of workshops and seminars to help other creatives develop their business nous.
Bowditch said there came a point, just prior to the birth of her first child, where she just started asking lots of questions to find out more about the business side of the industry. She quizzed people about their experiences and signed up to workshops offered by industry groups eager learn as much as possible.
The singer said she's looking forward to getting back on the road, she'll be in Perth this month for the Fremantle Festival. Since the beginning of the year she's been enjoying her new role as the host of the ABC's afternoon radio slot in Melbourne, an experience she's embracing.
"It's been extraordinary, I get to chat to all my heroes and ask any questions I want."
Bowditch nominates an interview with neuro-scientist Norman Doidge as one of the highlights of time on the ABC alongside discussion about mental health and fun times with musical friends.
"It's the most stable job I've had since I worked in the surf shop when I was seventeen," Bowditch laughs, "I love it! But I'm really looking forward to being in front of a live audience and in a musical atmosphere again."
Clare Bowditch will be performing as part of the Fremantle Festival on 5 November, tickets are available from OzTix.

Graeme Watson. Alongside his role here at OUTinPerth, Graeme also volunteers at community radio station RTRFM. This interview was part of the ARTBEAT show on Friday September 16th.