Concern over skyrocketing rates of new HIV cases in The Philippines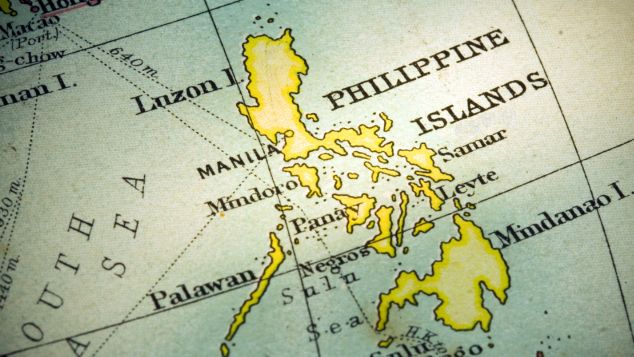 Many countries have seen rates of new cases of HIV drop considerably since the implementation of PrEP preventative treatments, and overall improvements in medical treatments that make most people living with the virus have an undetectable viral load, but in The Philippines the number of new cases is rapidly growing.
Between 2019 and 2023 the country saw a 78 per cent rise in the number of teenagers aged between 15 and 17 who have been diagnosed with the virus.
UNAIDS country director Dr. Louie Ocampo has highlighted that while advanced treatments are available many young people are not aware that treatment is available, and those who do know their status often delay starting treatment and achieving an undetectable viral load.
Improving education is a key to tackling the challenge. A recent study conducted in 2021 showed that awareness of HIV had dropped considerably over the last three decades. Back in 1994 95 per cent of young Filipinos between the ages of 15 to 24 had heard of HIV, now that figure stands at only 76 per cent. While only 1 in 5 young people had a comprehensive knowledge of HIV.
The study showed that young people had massively inaccurate information about the virus with 52 per cent of people incorrectly believing the virus could be transmitted through sharing food with a person who was positive, and around 40 per cent of respondents saying they believed a healthy-looking person could not have the virus.
The data also showed a low awareness of safe sex practices such as using condoms, and even less about preventative treatments such as PrEP.
"The Philippines is now the fastest growing HIV epidemic." Dr Ocampo said during a recent television interview. "In April 2023 alone we diagnosed 1,200 cases and this translates to averaging 50 cases per day."
Dr Ocampo said there many strategies that needed to be deployed to combat the challenge, but it would take a combined effort from government, health organisations and the general public.
"Only around thirty per cent of young people are using condoms and this is one of the major reasons that transmission is still increasing." Dr Ocampo said.
Dr Ocampo said concerns that promoting PrEP treatment would lead to young people engaging in riskier sexual behaviour were misplaced.
"We know from the current surveys that young people are engaging sexual activities at younger ages." the medical expert said arguing it was vital that young people were given the necessary sexual health education.
"Unfortunately, comprehensive sexuality education is not fully implemented in our different institutions." Dr Ocampo said, highlighting the researched showed people were not beginning to use condoms until they were around seventeen years old, and most people did not start getting texted for sexually transmitted infections until they were in their twenties.
The HIV expert stressed how important it was that people got tested regularly and began treatment quickly so they could achieve an undetectable viral load. People on medication with an undetectable viral load are unable to pass the virus on to others.
While testing is free, Dr Ocampo said one of the biggest barriers was the stigma around HIV that remained in Filipino society.
"The lack of knowledge, the lack of information about HIV is the driving force of stigma and discrimination." Dr Ocampo said.
Young people in The Philippines have shared how their lack of education on HIV, and a conservative society, lead to the growing rates of new cases.
"When I tested positive for HIV, I knew nothing about it. I did not know how to protect myself from it and talking about sex was taboo in my house. My friends and I were clueless about condoms," Jhenard Jude, a young person from Iloilo City recounted in a UNAIDS report in last year.
Covid-19 also had a big effect on the country's level of HIV testing. ccording to the Global Fund to Fight AIDS, Tuberculosis and Malaria, in Metro Manila coverage of HIV prevention services for gay men and other men who have sex with men has decreased by 74% between 2019 and 2020.
Government figures show that compared to 2019, in 2020 HIV testing decreased by 61% and enrolment in HIV care reduced by 28%.
OIP Staff
---

You can support our work by subscribing to our Patreon
or contributing to our GoFundMe campaign.