Concetta Fierravanti-Wells wants a broader religious freedom act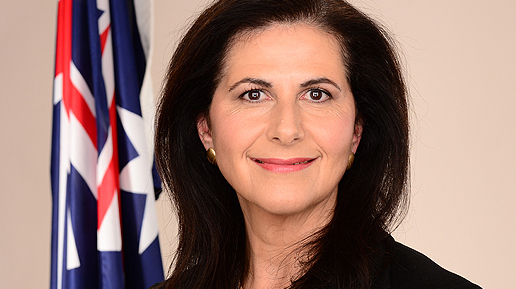 While the Morrison government has declared bringing in a legislation to outlaw religious discrimination is a top priority, one of their own is calling for a broader and more wide ranging piece of legislation to be introduced.
Senator Concetta Fierravanti-Wells told parliament on Tuesday night that rather than a religious discrimination act, a broader religious freedom act was needed.
Calling for greater action, Senator Fierravanti-Wells said not only did laws need to stop discrimination occurring because of religious beliefs, they needed to clearly guarantee everyone a right of freedom of speech, thought and conscience.
The NSW senator said the large amount of financial donations given to rugby player Israel Folau was evidence that there was overwhelming support for him across the Australian community, and his situation had inspired her to make the call for more wide reaching laws.
Senator Fierravanti-Wells said the people Prime Minister Scott Morrison referred to as the "quiet Australians" were the "silent majority".
"These quiet Australians now expect the coalition to legislate to protect their religious freedom. It is important that Australians of all faiths be free to practise their religion without discrimination. Even those who have no beliefs should be free to express those views."
The senator said the government should be asking the Australian Law Reform Commission to report back much sooner on the proposed changes to the anti-discrimination laws so those recommendations can be worked into a larger legislative push for religious freedom.
"A religious discrimination act is not sufficient. It would be defensive in nature and limited to protecting against
acts and practices by others which are discriminatory on the grounds of religion. A religious discrimination act
would fall well short of the expectations of the 'quiet Australians' who voted for us. We cannot let them down." Senator Fierravanti-Wells said.
OIP Staff
---