Connections Nightclub nominated in Australian Bar Awards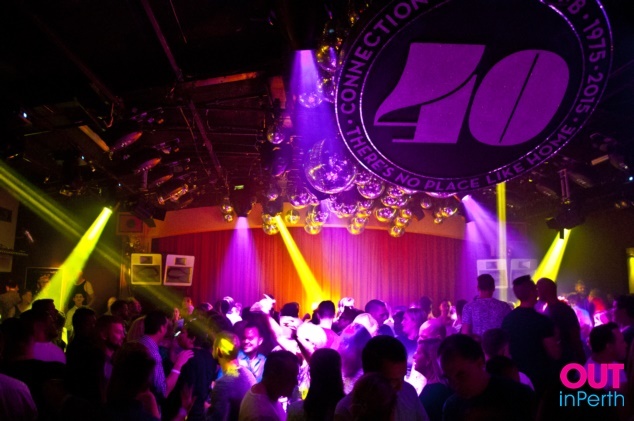 Connections Nightclub has been nominated in the 2016 Australian Bar Awards.
Connections is nominated as The Best Nightclub in Australia, its the third consecutive year the venue has made the list. It's the only WA nightclub to get a nomination in the national awards.
The venue which celebrated it's 40th birthday in 2015 will face off against Casablanca, Cliff Dive, Marquee and Pascha at Ivy – all in NSW. As well as Victorian venue The Emerson, and Family, and Laruche which are both in Queensland.
Other local venues scoring a nomination include The Brisbane in the category of Pub of the Year. While the Petition Beer Corner, which is located in the newly renovated Treasury building, is nominated in the Best New Pub category.
Petition Beer Corner is also in the best Beer Venue category alongside another WA nominee, Five Bar.
Brendan Robson from Enrique's, James Pennefather from Long Chim and Mitch Gurrin from The Mechanics Institute are all in the running for 'Rookie of the Year'.  Mechanics' Manager Dimitri Rtshiladze has scored a nomination as Best Bar Manager, while Long Chim got a second nod for having the Best Bar Food.
The Mechanics Institute and Varnish on King have both been acknowledge in the small bar category. Interestingly WA didn't score any nominations in the new small bar category. Mechanics are also nominated in the Best Bar of the Year National Award.
Lost Bills in Bunbury is competing in the field for best regional venue.
WA bar owner Andy Freeman is in the running as Best Bar operator, the former Luxe Bar owner has recently opened new venues Varnish on King and The Flour Factory.
Other WA venues getting a nod included The Dominion League, The Ellington, Bobeche, Halford, Mrs Brown's, Shadow Wine Bar, El Grotto, El Publico, Enrique's School For To Bullfighting, The Flour Factory, Angel's Cut – the rum bar at The Trustee, Sneaky's Tony's and Hula Bula.
The Awards will be announced on September 20th, check out the full list of nominations at Australian Bartender     
OIP Staff