It's time to go… Winston McKenzie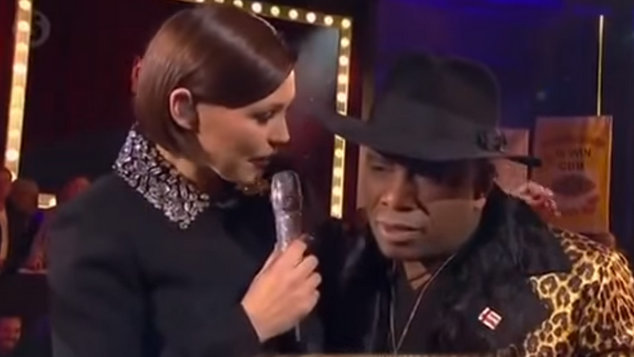 Controversial British political candidate Winston McKenzie has been evicted from the Celebrity Big Brother household.
The former regional leader and political candidate for UK Independence Party  is now standing for the far right English Democrats. The party hoping politician has declared his ambition is to become the Mayor of London.
During his time with UKIP McKenzie drew attention when he compared gay adoption to child abuse.
Upon entering the house earlier this week the former boxer said he'd have to keep his 'back to the wall' if there was a homosexual in the house alongside him.
"I could cope with a homosexual in the house. I guess I'll just have to stand with my back against a brick wall all the time." McKenzie said at the show's launch.
The comment has lead to a barrage of viewers complaining to the British television watch dog OFCOM, who are now evaluating the complaints about the  incident.
During his time in the house fellow house mate Angie Bowie, the former wife of pop star David Bowie expressed dismay at McKenzie's anti gay views.
After hearing of McKenzie's previous comments during a task challenge in the house, Bowie turned to fellow housemate David Guest and said; " "I didn't do 45 years of fighting for gay rights for f**king nothing. I'm not tolerating that crap." Bowie went on to say that McKenzie was hiding behind his religion to justify his homophobia.
The leader of the English Democrats has defended McKenzie's comments by suggesting that if a Muslim celebrity was included in the television show next year they would probably want to throw a homosexual housemate from the roof. Party leader Steve Uncles posted to Twitter saying the gay community get hysterical about McKenzie but say nothing about extremist violence.
The party leader later tweeted a message saying his comments were 'tongue in cheek' and that the gay community were like Nazis when it came to free speech.
McKenzies time in the Big Brother house came to a sudden end when he became the first housemate to be evicted.
OIP Staff