Crazy for Ricki-Lee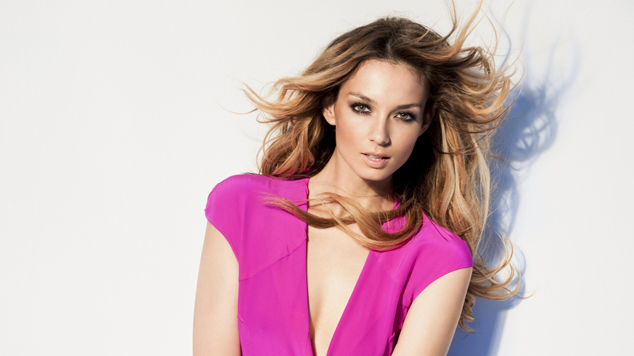 When we last caught up with Ricki-Lee she dropped some hints about her new album Fear and Freedom which made us think it would be popular with her queer fans. Now that the album has dropped and we've heard all the tracks we know it's going to be a dance floor favourite.
Ricki explained to OUTinPerth's Angelo Di-Benedetto why she picked an album title with two powerful yet paradigm opposite words –
'I realised in my wise old age of 26 that it's my fears that I've had in my life that have held me back from being free. When you can find the courage and overcome those obstacles and the things that hold you back and weigh you down. It's about moving past them and jumping over those hurdles, you're free.
'It applies to so many different things in life – when you're in a bad relationship and you're afraid to leave the guy that treats you like dirt because you've been with him for so long, you're afraid of being alone and you're afraid of not finding someone to replace them. When you can just muster up the courage to stand up and make the decision and say "no, that's not good for me, I'm out", you're then free to go and find someone that makes you happy. It's something we can all relate to.'
Although the album can be best described as electric pop, Ricki explained how she wanted to put a different spin on creating dance floor anthems.
'I definitely wanted to write dance floor anthems, but not just dance floor anthems that are about going out and having a great time – there's millions of them already. I wanted to write dance floor anthems that have a deeper meaning substance and depth, a story that people can relate to.'
The electric elements to the album are a new development for Ricki Lee, OUTinPerth asked how the style of the album came about –
'It just happened, I wanted it to be epic and I wanted it to be uplifting and a killer pop record. I love those songs that are on the floor pumping dancing beats, euphoric choruses that just go through the roof and those soaring vocals. Those songs that make you want to put your hands out by your side. That's what inspired the sound for the album and that's what I love.'
In the club isn't the only place where you can jam out to the new album, the singer promises her music can be applied and enjoyed elsewhere.
'They're songs you listen to when you go for a run and you need that motivation to run faster, or you listen to on the car on the way to work, or before you go out on Saturday night. The album is full of songs that just get you in the mood and get you inspired.'
Although Ricki Lee's next tour is set for just the East Coast, the ever-rising pop star promises to be bring a show to Perth early next year.
Fear and Freedom is out now on, log on to the giveaways section at www.outinperth.com for your chance to win an autographed copy.