Creative choreography on display at WAAPA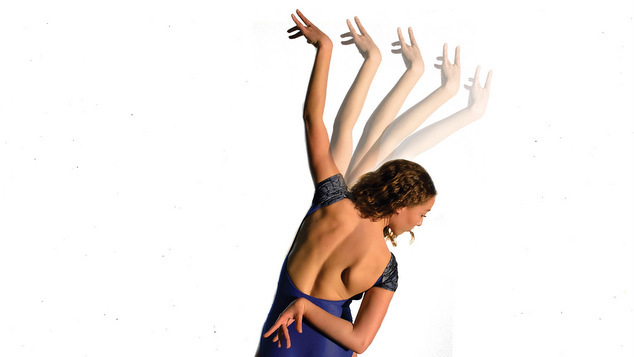 At the end of every year, the WA Academy of Performing Arts (WAAPA) shines a light on the choreographic talents of its graduating dancers in a series of public performances of their original dance works.
This year's show, 'Hatch', features the contemporary dance pieces of ten 3rd Year Dance students, set to original music composed by WAAPA's Composition and Music Technology students.
Performed by students from across WAAPA's Dance course in the intimate setting of the Dolphin Theatre, 'Hatch' runs from Tuesday 23rd to Friday 26th August, with a matinee on Saturday 27th August.
The students' evocative, inventive dance works encompass a wide range of themes, providing a fascinating insight into the interests and concerns of these talented young artists.
Opening the show will be Nikki Tarling's piece 'The Antisocial Social Club', an exploration of what it is to be an introvert in a noisy world.
Lauren Catellani describes her evocatively titled 'Something Lemon' as "a surrealist-inspired work about desire". Ellen-Hope Thomson's 'Bluets' explores a passion for colour, while Keshia Ollivierre's 'Flux' is an exploration of change and flow.
"The journey is universal, the experience is unique' is how Mitchell Spadaro describes his piece, 'Her Bones'. Anneliese Kirk's 'Ligne de Fuite' is a whimsical exploration of thoughts and dreams.
In 'Sloth', Mani Mae Gomes compares how laziness can be acceptable in a sloth but not in a human, while Michelle Aitken examines the myth of taming the wild in This is Our First Rodeo.
Sarah Sim describes her work '20:50′ as "a stage full of pink and roses and light", while Phillipa Mills' 'Synapse' completes the program.
With such a stimulating diversity of subject material, Hatch promises to be an entertaining evening of contemporary dance from ten exciting young choreographers on the cusp of their professional careers.
Dolphion Theatre, UWA, 35 Stirling Hwy, Crawley, Tues 23, Wed 24, Thurs 25, Fri 26 August at 7.30pm / Matinee Sat 27 August at 2.00pm. For tickets Tel: (08) 9370 6895 or online at WAAPA.
Source: Media Release