Curtin's Big Queer Movie Night: 'But I'm A Cheerleader'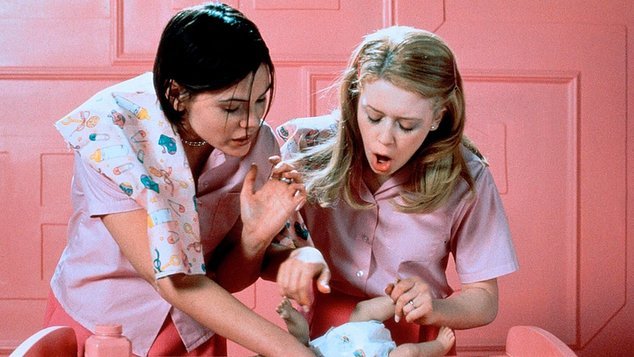 Curtin University are hosting Big Queer Movie Night this week to celebrate Pride with a free screening of the queer cult classic, 'But I'm A Cheerleader'.
Starring a much younger Natasha Lyonne (Nicky Nichols from 'Orange Is The New Black'), the film opens with Megan – a sweet and sunny high school student who is dating the much-coveted football hunk Jared.
Everything is just picture perfect for young Megan until her parents – flanked by an out-of-drag "straight" RuPaul as Mike – start to ask questions about her obsession with Melissa Etheridge, vegetarianism and floral paintings that conjure vivid images of the female anatomy. It seems Megan may just be a lesbian.
Mike whisks Megan off to True Directions – a camp for queer kids to learn that "straight is great" – run by the staunch, husky voiced Mary (Cathy Moriarty). Megan meets a bunch of queer kids who have all been sent to True Directions, but she refuses to fit in – how could she possibly belong here? She's a cheerleader!
Filled with wicked humour, fabulous tunes and camp costumes – this queer romp is criminally under-rated exploration of queer youth, family relationships and the dangers of gay conversion therapies.
To top it all off, Curtin University will be staging a lip-sync competition before the show – rounding off one of the campest evenings you'll experience this holiday season.
Check out the trailer below.
Catch 'But I'm A Cheerleader' at Big Queer Movie Night presented at Curtin University, Wednesday 11th November. Get more info at pridewa.com.au.
This is a FREE event. Gold coin donations are encouraged and will be distributed to Living Proud and Ovarian Cancer Research Foundation.