Cyndi Lauper and Blondie to tour Australia together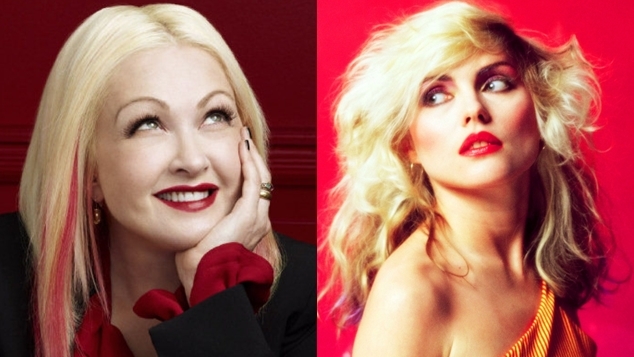 Cyndi Lauper and Blondie are going to be touring Australia together, taking turns to be top of the bill.
Cyndi Lauper's just spent some time in Australia for the Melbourne opening of her hit musical 'Kinky Boots', but she'll heading back early next year for a national tour alongside Blondie.
Lauper will play shows around the country with Deborah Harry's band Blondie including a show in Perth at Kings Park on April 12.
The two stars expressed their excitement about the upcoming tour.
"Australia has been great for Cyndi and Blondie, now Blondie and Cyndi are going to be invading Australia together," Harry said.
"I'm so excited to work with Blondie," Lauper said. "I've toured with Debbie, but never Blondie. Debbie is and was always a trailblazer. She made the trail for us to follow her. It lead the way for me and many others to come. To tour with Blondie in Australia for me is awesome, it's such an honour to work with Blondie."
The two acts will play seperate sets but have also said they hope to find some way of collaborating as well.
Cyndi Lauper's musical career began in 1980 when she fronted the New York band Blue Angel. The band split after just one album and Lauper went on to get a solo record contract.
Her debut album She's So Unusual came out in 1983 and featured a the feminist mega-hit Girls Just Wanna Have Fun. The album also produced the hits All Through the Night, She Bop and a cover of The Brains Money Changes Everything.
Lauper's hits continued on her second album True Colours. The title track became a anthem for the LGBTIQ community and Lauper showed her support for the queer community by donating all the proceeds from her single Boy Blue to HIV/AIDS research.
The singer has been a vocal supporter of the LGBTIQ community, in interviews Lauper has shared that her sister is gay. Among her work helping the community are many songs referencing queer people.
Among the Clouds from her Body Acoustic album is about gay bashing victim Matthew Shepard, and her 1991 album Sisters of Avalon including a track about a drag queen, and a another about HIV/AIDS>
Lauper has also launched tours that donate money to human rights and LGBTI charities and set up a queer homeless shelter in New York.
So far in her career Lauper has released seven albums of original material as well as putting out Christmas albums, a collection of jazz standards and a blues record. Her most recent release is Detour, a country album.
Rock band Blondie scored a stack of new wave, disco and ska-influenced hits in the late '70s and early 1980s. Hits like Call Me, Heart of Glass, The Tide is High, Union City Blue, Dreaming, One Way or Another, and Atomic have had constant radio airplay for decades.
The band called it quits in 1982 after putting out six albums, but they reformed in 1999 and since recorded four more albums of material. The band have also re-recorded all their earlier hits and put them out in time for their 40th anniversary.
Iconic lead singer Deborah Harry has also had a successful solo career releasing five albums of material. While Blondie don't include Harry's solo tunes in their set, they have thrown in the odd cover of Ellie Goulding and Frankie Goes to Hollywood.
Tickets will be on sale 10am Tuesday November 8.