Dan Slater is Pride Ready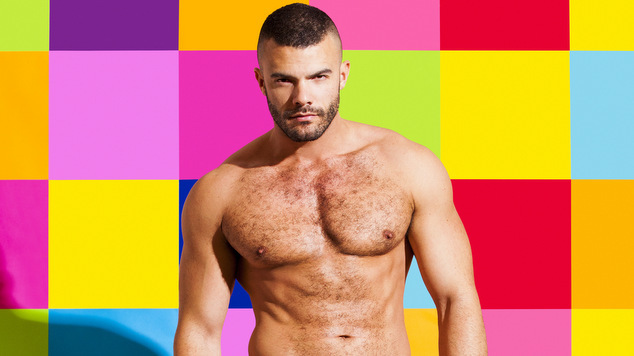 Since we first met Dan Slater in 2012 his DJ career has gone into overdrive. Now the popular DJ is heading back to Perth to perform at The Court Hotel's White Party.
Dan, you've been whirling around Europe, America and China, what adventures have you been having?
The last few months have been one crazy adventure. I've played in 16 cities around the world on this tour. It's something that I never thought would be possible so early in my DJ career.
You appeared at our friend Jodie Harsh's 'Room Service' party in London – what was that like?
This was the second time I've played for Room Service in London, and I always have a lot of fun there. Musically it means you can play an upfront house set, and being in a more intimate venue you can connect with the crowd more.
What do you see at events overseas that we don't have here in Australia?
The main difference with events overseas is the variety of venues you get to play at. A highlight for me would definitely be the XLSIOR Beach Party on Elia Beach. Pure Magic! We are very restricted in regards to licensing laws in Australia, a lot of the parties overseas don't get pumping until after 2am.
What are your favourite songs the moment?
Coldplay – Sky Full of Stars (Saul Ruiz Circuit Breaker Remix), Royksopp & Robyn – Do it Again (Taito Tikaro & Flavio Zarza Ibizious Rmx) and Patrick Sandim ft. Amannda – Can U Feel It (Thiago & Tom Siher Remix)
What's your secret for keeping your good looks and fitness while you're on the road?
Whenever I arrive in a city the first thing I do is locate a gym, and do a decent workout, especially after traveling on a long flight.
It always helps to travel with protein powder, take a protein shake when you're out for the day.
Plus chat to the locals and find out where they like to eat to avoid really touristy areas, and usually find a healthier option.
You're playing in the 'Heaven' section at The Court Hotel's 'White Party', what's your idea of heaven?
My idea of heaven would have to a summer holiday with friends in a private villa on a secluded beach, with chef on call 24/7.
What's the last thing you did that might stop you getting in to heaven?
Hahahahaha…. As I'm playing in the 'Heaven' section I'd better not reveal anything too naughty to stop me from getting in at the last minute. I'll just have to keep them secret for now!
The Court Hotel's White Party is on after the Pride Parade this year with Australian diva Samantha Jade and Emily Williams alongside DJ's Beth Yen and Kate Monroe at the street party and inside will be DJs Dan Slater, Digital Damage and Nino Brown.