Dean Smith describes the postal plebiscite idea as "junk mail"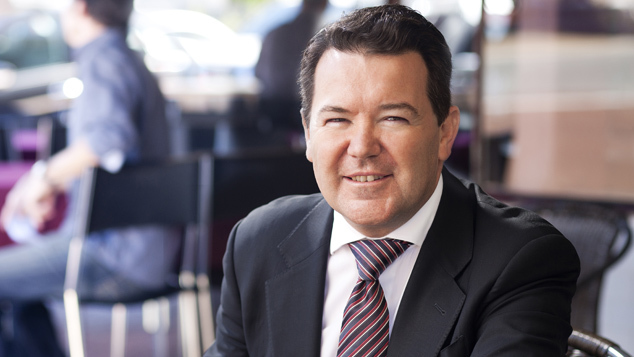 Western Australian senator Dean Smith has labeled the idea to hold a postal plebiscite as 'junk mail".
The senator has previously spoken out against the plebiscite policy and called for a free vote in parliament. Speaking to The Australian Senator Smith dismissed the idea of a postal version of a plebiscite.
"The postal plebiscite idea is junk mail," he told The Australian.
"It's ridiculous but it is important for this reason — it signifies people are prepared to change the policy on the plebiscite to a postal plebiscite and it necessarily ­follows that this approach should allow a policy shift to a free vote." Senator Smith said.
Colleague Trent Zimmerman has also argued that a free vote is the best way forward, while Deputy Prime Minister Barnaby Joyce has also voiced concerns about the idea of deciding the issue by a non-compulsory postal vote.
Last week it was confirmed that the government had sought official advice on the costs and methodology of delivering the plebiscite via the mail.
The government's plan hold a national vote on the issue was unable to be passed through the senate after Labor and the Greens blocked the legislation. It is understood the postal option would not require any legislation to be passed.
This morning veteran marriage equality campaigner Rodney Croome appeared on RTRFM's All Things Queer and described the postal plebiscite proposal as "a terrible idea"
"Obviously the quickest, simplest and fairest way to deal with this issue is in parliament by having a vote with Liberals and Nationals being able to vote according to their conscience, in a way that Labor members can." Croome said.
Croome said Peter Dutton's proposal for a survey via snail-mail sounded like a delaying tactic.
"The idea is particularly bad because it will be easy for the government to rig it terms of setting the question to favour one side or the other."
It was also argued that older people are more likely to respond to a mail based survey than younger people, giving an advantage to the 'No' campaign which finds it's greatest level of support among older Australians.
Croome said the idea should be condemned and is not worth entertaining.
OIP Staff