Director Barry Park brings August: Osage County to Playlovers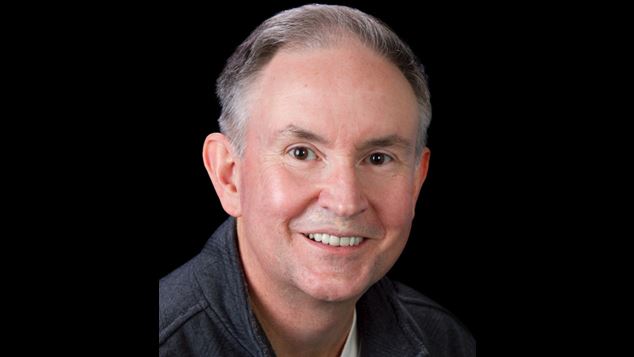 Tracey Letts' play August: Osage County will soon be playing in Perth.
Presented by Playlovers, and directed by Barry Park (pictured), this insightful and compassionate study of an American family in meltdown will be playing at The Latvian Centre Theatre in Belmont from 21st June to 6th July.
This play, which won the 2008 Pulitzer Prize and Tony Award for Best New Play on Broadway, is both intense and deeply funny. One of the best contemporary American dramas, it is "a theatrical juggernaut of epic proportions".
August: Osage County is described as amusing, vicious, compassionate and unrelenting. Tensions heat up and boil over in the ruthless August heat as a fractious family is holed up in the large family estate in Osage County, Oklahoma.
The Weston family are brought together after their patriarch, world-class poet and alcoholic Beverly Weston disappears.
The matriarch, Violet, depressed and addicted to pain pills and 'truth-telling,' is joined by her three daughters and their problematic lovers, who harbour their own deep secrets, her sister and her family, well-trained in the Weston family art of cruelty, and the observer of the chaos, a young Cheyenne housekeeper.
Described by The New York Times as 'the most exciting new American play Broadway has seen in years,' the play bursts with humour, vivacity, and intelligence.
A film version was made in 2013 starring Meryl Streep, Ewan McGregor, Juliette Lewis, Benedict Cumberbatch, and Julia Roberts.
For this local production, award-winning director Barry Park has assembled a very experienced cast featuring Sally Barendse, Tessa Bevilacqua, Alida Chaney, Martyn Churcher, David Cotgreave, Nic Doig, Robert Jackson, Cameron Leese, Dean McAskil, Jennifer McGrath, Jackie Oates, Sarah Thillagaratnam and Chandra Wyatt.
Park, the director of many successful productions, has also performed in a wide variety of plays, musicals, pantomimes, variety shows, films, radio plays and television.
Park's production of M. Butterfly won Finley awards for Best Director and Best Play and his productions of A View from the Bridge, Other Desert Cities, Broken Glass, The Real Thing and Cat on a Hot Tin Roof were nominated for awards and won several.
Overseas, Park's productions of Death of a Salesman, The Golden Masque of Agamemnon and The Life and Death of Almost Everybody won several awards.
He has also directed shows such as Agnes of God, Songs from the Shows, Snoopy! The Musical, The Effect of Gamma Rays on Man in the Moon Marigolds, Blythe Spirit, On Monday Next, The Fantastiks and Lord of the Flies.
Park says that audiences will find August: Osage County gripping and rewarding, as it has beautifully drawn characters whose astonishing interactions evoke a range of audience responses such as hilarity, disbelief and deep compassion. 'It's a thrilling, absorbing story that audiences will discuss long after they leave the theatre.'
Original theme music that enhances the various moods of the play has been composed by WAAPA graduate Myles Wright, holder of a Masters degree in Studio Jazz Writing from the University of Miami, and a writing participant at the Henry Mancini Institute in Los Angeles.
Award-winning set designer Gary Wetherilt has created the sprawling country mansion in which the play takes place. It is magically lit by designer Mark Nicholson and costumed by Jennifer Prosser.
The play runs at 2.00 pm on 23 and 30 June and at 7.30 pm on 21 to 22 June, 27 to 29 June, 4 to 6 July. Bookings: at Playlovers. 
Source: Media Release
---