Director Jeffrey Jay Fowler talks Blithe Spirit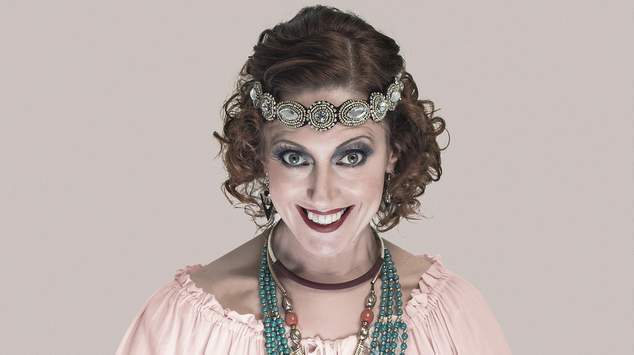 One of Noel Coward's most memorable comedies is to be resurrected by Black Swan State Theatre Company this July. 'Blithe Spirit' tells the tale of writer Charles Condomine, who contacts a clairvoyant while researching his latest novel. Charles, hoping to find inspiration by contacting the dead, instead finds his deceased wife, Elvira, has returned to his side – much to the chagrin of his living wife, Ruth. Director Jeffrey Jay Fowler spoke to us about bringing new life to old words.
Have you ever worked on a Noel Coward play before?
No, I haven't! They definitely get put on. This play came across my desk when we were hunting for something for me to do for Black Swan for the first time which is different from what I normally do. I've been working independently, writing my own shows and directing them for quite a few years and when you move up into a theatre like Heath Ledger Theatre, you have a much bigger audience and you have a different demographic you're appealing to, so Noel Coward just wasn't on my radar. When the artistic director of Black Swan put Blithe Spirit on my desk I gave it a read and I thought there was something in there was still worth talking about. It's pretty human: jealousy and the hauntings of the past.
Something particularly notable of Blithe Spirit is that it was written, set and performed during wartime but the war is not mentioned in the play – do you plan to reflect Coward's thematic choice in your production?
Noel Coward wrote Blithe Spirit during World War II and quite purposefully doesn't mention the war, which sets it in a version of England where you assume no war is going on. I think he was at a point where he wanted to create something personal and entertaining and I think that's a valid choice for the time and it still would be now. I think there's a great place for political theatre but I don't think it always needs to be political. In this play the personal is political and it is very much about an internal struggle, more than a national or international struggle.
There have been a number of versions of Blithe Spirit, including the musical High Spirits, what can we expect from Jeffrey Jay Fowler's Blithe Spirit?
I think there's something dangerous about putting your stamp on a play, I think the best thing you can do is try and illuminate the play for the year that you're doing it in and that's what I'm going to do. The same as any other play I would ever direct, I'm looking for the emotional truth first and foremost. The conversation in the room so far has been "What would it be if one of your ex's turned up one day and decided to live in your house with your current partner?", I'm looking at the haunting in the play as a metaphor for unresolved feelings that can surge back and affect us from time to time and I just want the humour to be as present as it can be. It's a really wonderfully witty, tightly written script and I want to honour that.
It's unbelievable to think this work has been performed over so many years but was written by Coward in just five weeks.
I know that he wrote all of his plays in very brief periods after very long thinking periods. I know that he wrote one of his plays in just a weekend. The thing about being a playwright is that, the amount of time actually spent typing is one thing but the thinking process could have gone on for years and years, it just depends when that pear is ripe to be plucked from the tree.
Is there a great difference for you to work on an established work such as this, as opposed to your original pieces?
Yeah! I'm known to be editing scripts right up to the day of performance, even during season. I feel that text is a very fluid thing and one advantage that theatre has across other art forms such as television or movies – it can continually change and be different every night, an always shapeshifting art form. When you have an existing script, you don't have all of that generous freedom that your own work offers you. It may be different every night but the words have to be precise and to already know all the words we're going to say actually feels a bit backwards compared to contemporary performance. When you're working with someone else's work, there's a lot to honour.
'Blithe Spirit' will run at Heath Ledger Theatre from July 18 – August 9. Tickets and full information available from Ticketek.com.au
Leigh Hill