Disco Never Dies: Boney M's Maizie Williams on keeping it alive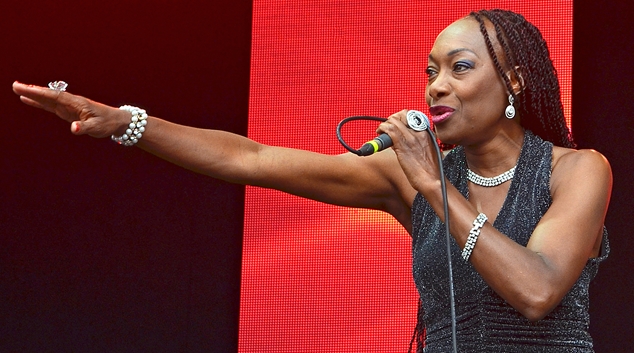 Maizie Williams is heading to Australia with her band Boney M for what promises to be a series of very fun shows. We chatted to Maizie from her home in the UK, which was a late night call for the singer and a frightfully early one for the OUTinPerth team.
Williams told us her Boney M journey began in Germany in the early 1970's. Working as a model she was asked if she'd like to do some work in Germany or Italy.

"I don't know why I said I'd rather like Germany," Williams said, "My life would have been completely different if I'd picked Italy."
Towards the end of a few weeks of working as a model Williams was approached by an agent working for music producer Frank Farian who asked her if she'd like to be part of a band that was being put together.         

Soon Williams found herself being put up in an apartment and being part of the group. Initially Williams voice wasn't used on the band's recordings but she was part of all their live shows and appeared in all their videos.
At the time it wasn't unusual for singers not to be featured in the records, but years later Farian would find himself surrounded by controversy when he used the same approach with Milli Vanilli.
The band had a string of mega-selling singles in the 1970's including hits like Ma Baker, Danny Cool, Rasputin, Sunny, Gotta Go Home and Rivers of Babylon.
"Our music is very easy on the ears, everyone loves the melodies and the lyrics are things that people can relate to." Williams said. "Everyone can dance to those songs and sing-a-long."
"We have all the generations listening to our music, those who loved us in the 70's through to their grandchildren. We've got all the Granda-mama's and papa's and their children."
Asked if she considered the band's elaborate costumes to be outrageous at the time they were wearing them, Williams says even she is amazed by some of the outfits.
"Heck yeah they were outrageous, people must look at our photos and think what were they thinking, but even I can't believe what we were wearing. I look at the photos and say 'My God! Did we go on stage in that!' Image was really important in the seventies, it was for everyone – look at what people were wearing, it was amazing! We were all dressing up."
In recent years Boney M's music has stayed alive through samples in other musicians tunes like Duck Sauce's Barbra Streisand and Lady Gaga's Poker Face. Williams thinks its brilliant that these songs keep people coming back to the band's original recordings.
"It's good because I keep getting royalties," Williams says breaking into a laugh, "It keeps Boney M alive for today's generation."  
Boney M is playing The Astor Theatre on Wednesday 10th October, tickets are available from abstractentertainment.net
Graeme Watson
Image:- Maizine Williams at Lets Rock Brighton by Andrew Hurley