Distiller's Loft: A spring affair with The Queens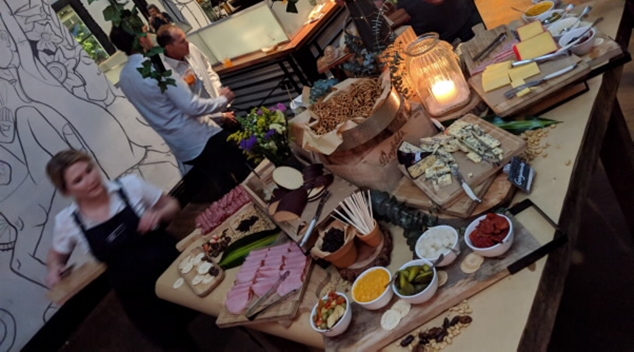 We all lead a busy life, and sometimes we lose the ability to try something new or even just to take the time to stop and smell the roses.
Being new to Perth, I am slowly discovering that it doesn't have hubs of activity like Oxford Street Sydney, or Collingwood in Melbourne; instead it has hidden gems that once found, are never forgotten. The Queens Hotel, Highgate is most definitely one of them.
Beautifully presented, the Queens is regal Australiana, with touches of the contemporary. A beautiful setting to host Distillers Loft #5 – a Spring Affair.

Designed to showcase and support the best craft spirit distilleries from just down the road, to right across the country it did all that and more.
Spread across the stylish top floor, overlooking Beaufort street, Distiller's Loft brought together West Winds, Mr Black, Old Young's, Aperol, and Upshot, to create a relaxed evening of new flavors and one on ones with the distillers.
Each distiller sharing their passion for each and every product, giving tasting notes and serving suggestions, along with taking you through a brief journey of the distilling process. It gave us the opportunity to taste new things like Mr. Black Amaro and Upshots Australian Whisky, as well as treating us to new flavors like Pavlova Vodka from Old Young's.
And if tasking the best of what was on offer wasn't enough, each distillery had designed cocktails for the evening to help you melt into the weekend.
With limited numbers, there was freedom to walk around at your own pace and experience everything in your own time. There were no huge crowds and the Queens had a classy buzz that drew you in from the moment you walked through the doors.
Distillers Loft #5 – A Spring Affair was the Friday night we all need in our lives and I'm already excited for the Rose Affair pencilled for February.
But between now and then, I think I may have just found the answer to Friday Date Night at the Queens Hotel, Highgate.
Brad Harris