Diving Champs Mitcham & Daley Win Gold & Hearts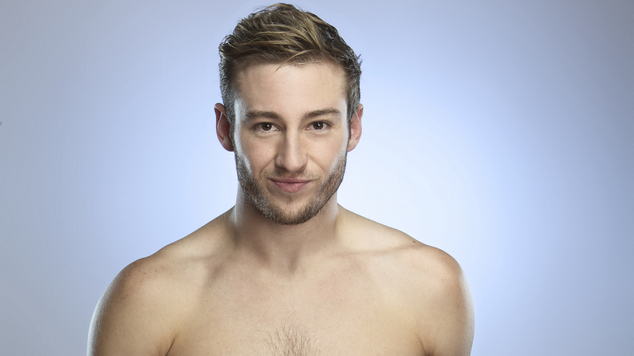 The Commonwealth Games has thrilled spectators worldwide with the latest round in an ongoing athletic rivalry between Britain and Australia and their respective prolific diving champions.
Both took the diving world by storm at an early age, are openly gay, and beloved and adored by millions and generally regarded as very handsome and all around nice guys. Mitcham: Australia's perfect ten who's gone on to broaden his talents to literature and cabaret. Daley: bred for diving excellence from age 9 and named World's Sexiest Man by Attitude Magazine.
In 2010, Mitcham, by then an Olympic champion, had the gold snatched from under his nose by Daley, six years his junior at the Commonwealth Games in Delhi.
The pair are pitted against each other once again for this year's Commonwealth Games in Glasgow.
Once again, Daley took the gold for the mens' 10 metre platform with a score of 82.85, marking England's best diving result in the Commonwealth games, with a total of 10 medals, four of which are gold.
Mitcham had gained his sixth silver Commonwealth Games medal at the synchronised mens' 3 meatre platform event. But he wasn't leaving without gold.
Mitcham and his diving partner Domonic Bedggood were up against England's Tom Daley and James Denny. It was neck and neck. Mitcham and Bedggood narrowly took out the gold with 399.54 points to Daley and Denny's 399.36.
"I think maybe I attached a little bit more significance to this then what maybe other people might attach to a Commonwealth Games gold medal but having come second so many times I was kind of almost resigned to the fact that maybe I was just going to have a whole collection of silvers," Mitcham said, as reported by The Age..
"So I did set the expectations to be much higher than perhaps normal which has a lot of risk associated with it so I think that is why I might have jumped around a little bit ungraciously when it came up on the scoreboard that we had actually won."
Daley extended a show of good sportsmanship when commenting on Mitcham's reaction to the win.
"No that's just Matt. If you know Matt or ever meet Matt you'd realise he's a ray of sunshine to put it politely," he said.
Sophie Joske