DJ Kinky ready to recreate Connections second decade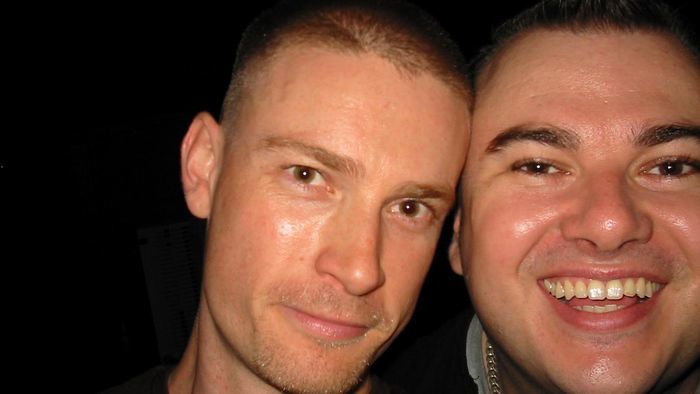 Connections Nightclub continue to celebrate their 40 year history this week with the second installment of their DECADANCE parties. This Friday the festivities will focus on the club's second decade 1985 – 1995.
To authentically recreate the decade that brought us acid house and techno, the party will see the main room feature DJ's Scout and Kinky (pictured). OUTinPerth caught up with DJ Kinky aka Seb Sharp to find out more about what music was playing at Connections when many of us were still in High School… or Primary School… or not born
What were your highlights at Connections between 1985 – 1995?
My favourite moments from those days would be:
Sneaking up to hear Rachel Harvey's first set when I was 16 or 17.
Tim and Peter giving me my first job as a podium dancer when I was 19 – I worked Sunday nights when Darren Briais was playing – his sets were phenomenal. If you didn't get there within ten or fifteen minutes of the club opening you'd end up standing in a queue that stretched back to William Street.
The best show was 'Supermodels'- I think there were three, maybe four in the series.  If memory serves me right the first one was the debut of Ariel's 'girl' drag persona Siren, which was big news at the time.
I love how I can recall all that, but have no idea where I parked my car fifteen minutes ago.
What tunes from this time are at the forefront of your mind?
Of course there's an abundance of pop-dance hits that always get mentioned but a lot of people forget this era was the birth of House which has shaped electronic music as we know it today. Ultra Nate, Soul II Soul, Alison Limerick, Inner City, Monie Love, Angie Brown, Adeva, Coldcut, Lisa Stansfield, Crystal Waters – I mean, 100% Pure Love is just pure perfection.
It was such an exciting time for music. Techno and Acid House were born, sampling came to the forefront with tracks like MARRS' Pump Up The Volume and Black Box 'Ride On Time', The KLF invented stadium house and made a record with Tammy Wynette… it was such an exciting time for music.
Have you come across any lost classics while preparing for your upcoming set?
So many. 'Promised Land' by Joe Smooth – it actually made me tear up when I listened to it yesterday. 'C'mon and Get My Love' by D-Mob featuring Cathy Dennis is still a criminally underrated record. I had a flashback when I pulled out 'Do You Want Me (Let's Go)' by Lee Marrow – in my past career as a podium dancer, the others and I had a routine worked out to this record, complete with running man and obligatory flailing rave arms. I remember every step. Hence the knee brace I'm now sporting.
What song from this era do you never ever want to hear again?
In 1990 a Spanish band called The Midnight Shift released a dance cover of The Mamas and Papas 'California Dreaming'. It wasn't that it was bad record, it just got played to death – you'd hear it three, sometimes four times a night. I used to have a copy, I think we used it as a Frisbee at a picnic…
Who was your favourite Connections DJ of the 80's /90's era?
It's impossible to pick just one. When I started going to Connections the resident was Rachel Harvey, her music was always phenomenal. I was working in a record store when I met her, she was playing mobile gigs before some clubs snapped her up.
Rachel was the first Connections resident I saw cross over to playing raves and straight clubs which was massively inspiring – I wanted to be just like her. Never quite got the hair right though, even when I had some.
Connections' 'Decadance – Electric Dreams' is on Friday August 7, doors open from 8pm.