The Chooky Dancers: Djuki Mala tell their Yolngu story at Fringe World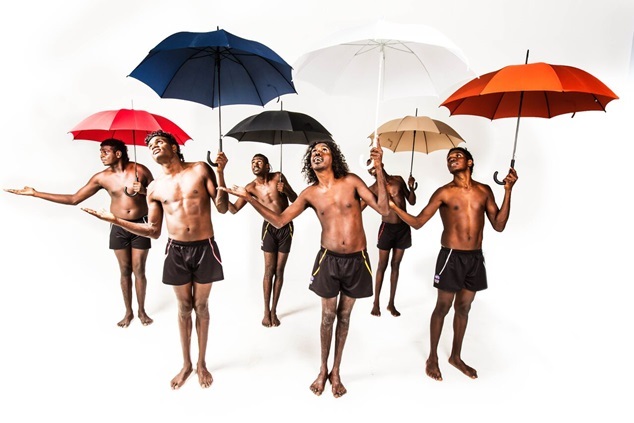 Djuki Mala, perhaps better known as The Chooky Dancers, became an international sensation when their dance interpretation of Zorba the Greek went viral in 2007.
The dance troupe from Elcho Island have been entertaining audiences ever since with their unique reimaginings of traditional dances and contemporary pop hits and celebrating Indigenous culture through storytelling.
Dancer Lionel Dulmanawuy, who initially developed the dance, said he created the performance to thank a good friend from Greece who took care of his sister.
Dulmanawuy says the light-hearted dance also has a strong connection to community.
"It's a tradition in a young boy's initiation ceremony. You make up stupid dances and do them at the ceremony to make it more of a fun day for the young boy. Zorba the Greek is an extension of that"
Since the video took off across the world, the dancers have told their stories across the world and taken a piece of Yolngu culture to China, Canada, the UK and starred on screen in the Australian musical cinema hit Bran Nue Dae.
Djuki Mala's Fringe World performance will tell the story of the group's origin in an immersive live multimedia experience that full of clownery, comedy and an unmissable dance celebration.
Djuki Mala will be in the Salon Perdu Spiegeltent in the Pleasure Gardens, Russell Square, Northbridge from Friday Jan 27th – Sunday Feb 5th, Tuesday Feb 7th – Sunday Feb 12th & Tuesday Feb 14th. Tickets available from fringeworld.com.au