Do LGBT asylum seekers need to look and act queer?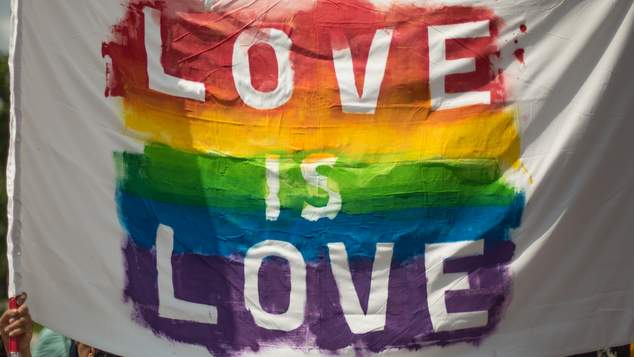 LGBTQI+ Muslims seeking asylum are more successful if they speak, dress and act in accordance with Western notions of homosexuality, according to a new study.
The study, published in the journal Ethnic and Racial Studies, found that LGBTQI+ asylum applicants reported they were often expected to be "flamboyant" and "outspoken" in their asylum interview, and that overall, asylum seekers were more successful if they could prove their 'gayness' by being involved in gay/queer activism in their country of origin, visiting gay bars, being members of lesbian and gay groups and attending gay pride marches.
For the study, Dr Mengia Tschalaer, an anthropologist at the University of Bristol interviewed 15 lesbian, gay, bisexual, trans, queer and intersex (LGBTQI+) refugees and asylum seekers from Tunisia, Syria, Lebanon, Iran and Pakistan.
She also talked to asylum lawyers and judges from Berlin and Cologne, as well as representatives of LGBTQI+ refugee counselling centers in Cologne, Munich, Heidelberg and Mannheim.
She found that the vast majority of successful applicants were from middle to upper-class backgrounds, were assigned male at birth and had been actively involved in gay/queer activism in their country of origin.
Along with class and educational background, membership of LGBTQI+ organisations and access to local queer and gay refugee organisations in Germany were the most important factors in securing a successful asylum claim.
"In order to gain asylum, asylum seekers must convince officials of their permanent identity as 'gay', 'lesbian', trans', 'bi', and/or 'intersex', says Dr Tschalaer. "They also need to demonstrate that their sexual and gender identity has led to them being persecuted in their home country."
"My research showed that most successful applicants were very well informed about what is expected from them at the asylum interview – which was for their asylum story to align with Western notions of queer/gay lifestyles, i.e frequent visits to gay discos and parties, public display of love and affection, wearing rainbow-coded clothing etc."
In addition, and despite efforts to render the asylum process safer for LGBTQI+ individuals, it was reported there were still incidences where asylum seekers were expected to answer questions about their sex life during their asylum interview – despite this being against EU law – and some interviewees stated they felt judged on their clothing, or how they acted in the interview.
The study also found that people who were more open about their sexuality and gender identity in their country of origin as well as the country of arrival were much more likely to be granted asylum, in part because they were more likely to seek out LGBTQI+ refugee organisations in Germany and receive support for the preparation of their asylum interview.
However, people who were not 'out' at the time of their interview, or who found it difficult to speak about their sexuality due to fear of persecution, stigma or shame felt marginalised.
"LGBTQI+ asylum seekers who felt forced to hide their sexuality and/or gender identity, and who felt uncomfortable talking about it were usually rejected, as were those who were married or had children in their countries of origin. This was either because they were not recognised or believed as being LGBTQI+, or because they were told to hide in their country of origin since they had not come out yet," Dr Tschalaer said.
"Quite a few of my interviewees also mentioned that they felt that their translator held a homo-/transphobic attitude or did not translate properly due to their lack of knowledge of gay/queer/trans issues. For example, one Somalian man said that his fear and shame of coming out as gay – coupled with his translator's known negative attitudes toward homosexuals – stopped him from being able to talk openly about his sexuality, leading to the rejection of his asylum claim."
The study also found that asylum applicants who portrayed Germany as a liberal, tolerant country free of discrimination, while portraying their Muslim countries of origin as homophobic and morally 'backwards' were more likely to receive refugee protection.
While Germany, and Europe more generally are traditionally seen as a safe havens for LGBTQI+ refugees compared to many majority Muslim countries – where homosexuality is illegal – there is a concern that the narratives and stereotypes perpetuated by the German asylum system may serve right-wing discourses on immigration in Germany.
According to Tschalaer, the findings suggest that more needs to be done to ensure that all Muslim LGBTQI individuals enjoy the same right to asylum.
"We need to train decision makers, judges and translators around the topic of LGBTQI+ so that they are more knowledgeable about LGBTQI+ identities and sexualities, and so as not to reproduce Islamophobic tendencies in the current immigration practices and debates in Germany." Tschalaer said.
"Access to legal resources and support for LGBTQI+ also needs to be streamlined, as LGBTQI+ asylum seekers who had access to information on the asylum process in Germany were much more successful."
New UK Home Office Secretary Urged to Reform LGBT Asylum
The United Kingdom's newly appointed Home Secretary Priti Patel is being urged to bring in reforms around the way same-sex attracted asylum seekers are treated.
Newly elected British Prime Minister, Boris Johnson, has made sweeping changes to the cabinet and appointed new ministers to head many of the most significant government departments.
Human right advocates have immediately raised concern about the appointment of Patel to the position of Home Secretary.
Clare Collier, advocacy director at the human rights group Liberty, told the Guardian that Patel had a poor voting record on human rights.
"Priti Patel is a politician with a consistent record of voting against basic human rights protections. For her to be put in charge of the Home Office is extremely concerning." Collier said.
Patel has been asked by several LGBTI rights groups to look into the issue of how LGBTIQ+ asylum seekers are treated. The UK Lesbian & Gay Immigration Group spoke to Pink News and said Patel needed "to ensure the Home Office is not overly demanding of people to prove that they are at risk of persecution because they are LGBT+."
"There needs to be an end to stereotyping of 'coming out journeys' and an end to holding LGBT+ people in immigration detention centres," a spokesperson said.
Patel voted against same-sex marriage and was previously an advocate for capital punishment including the death penalty.  Since 2016 she has changed her stance on the death penalty.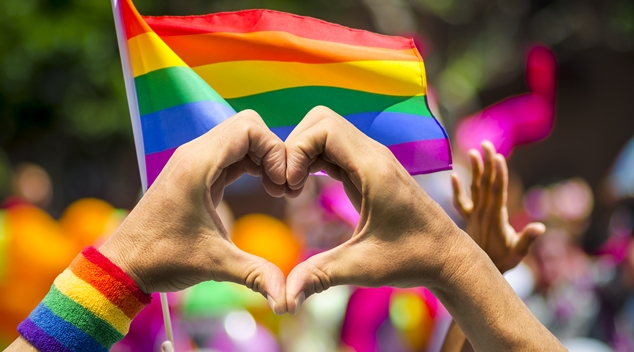 Australia has also been found to use inappropriate questioning of same-sex couples
Earlier this year it was revealed that a same-sex couple seeking asylum in Australia has been subjected to many deeply personal and inappropriate question about their sex life when applying for asylum.
In January Buzzfeed Australia revealed two Bangladeshi men seeking asylum in Australia had been subjected to shockingly inappropriate questions about their sex life.
The interviews which were conducted in 2012 saw a case office asking the two men how often they had sex, how long it lasted, and whether or not they swallowed each others ejaculations.
The Australian Department of Home Affairs has commented on the incident and said the case worker was counseled over their choice of questions.
Last year the department ruled out bringing in safeguards to protect LGBT people saying it would be abused by people trying to immigrate to Australia.
"Offering blanket protection to a group of individuals has the potential to encourage large numbers of un-meritorious applications from those who would seek to abuse the protection program to extend their stay in Australia.
"This would risk reducing public confidence in Australia's humanitarian program and redirect resources from those applicants truly in need of protection." a department spokesperson said.
Anna Brown from Equality Australia said the incidents of immigration officers relying on stereotypes about LGBTI people were numerous.
"There are numerous examples of inappropriate sexually explicit and stereotypical lines of questioning in Australian tribunals and courts," Brown said. "Ridiculously, there have been instances where gay people have been tested on their knowledge of Oscar Wilde or particular gay nightclubs on Oxford Street, and applicants have felt compelled to produce footage of sexual encounters to prove their claim." Brown told Buzzfeed.
"Decision-makers should focus instead on applicants' "self-identification and exploring their personal narrative about the realisation and experience of their identity, including feelings of difference, stigma and internalised shame, and the fear of harm in their country of origin," Brown said.
OIP Staff, stock images, Priti Patel image by DFID – UK Department for International Development 
---