Does Claremont present the perfect balance of city living?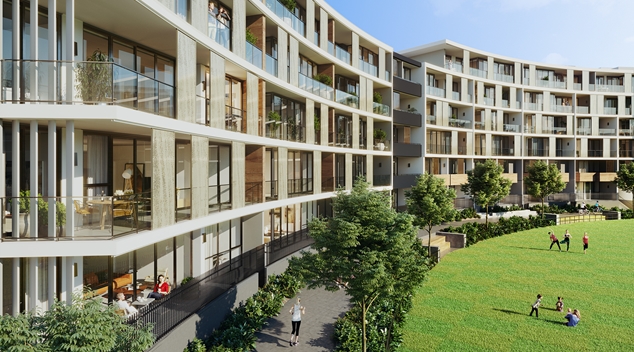 Having made the decision to investigate apartment living, and all the benefits of living close to cafes, nightlife, rivers and parks, the debate over which suburbs to consider can be perplexing.
There are the usual suspects of South Perth, Northbridge, East Perth and the city itself. Every location offers something different. Do you want to be surrounded by wonderful places to eat, or is access to the great outdoors more of a deciding factor?
Looking on your own is one thing, exploring the options as a couple is even more fraught with indecision and deliberation.
A recent weekend trip to Claremont presented an option that ticked all the boxes. Claremont is filled with a swag of top retailers, it's home to some great cafes and bars, and it's close to the river and the beach. The city centre is just a short train ride away, or head in the other direction for a visit to Fremantle.      
Sitting drinking a coffee on a lazy Sunday morning in the centre of Claremont, it wasn't hard to imagine what living in this stylish and sophisticated suburb would be like, and a new project that is rapidly taking shape is enticing apartment seekers looking for that perfect balance.    
Perfectly nestled between the excitement of the Perth CBD, the serenity of the Swan River precinct, Claremont by Mirvac is rapidly taking shape as one of Perth's most desirable new residential apartment communities.
Claremont by Mirvac consists of the Reserve and Grandstand buildings set around the periphery of the iconic Claremont Oval.
Construction is well underway, and the structure has now topped out. Completion is set for later this year and the impressive design of the building is starting to show.

Mirvac's General Manager Residential Development WA Paige Walker said the buildings boast striking architectural lines that echo the curvature of the oval and overlook the soothing expanse of green grass.
"Spanning the largest oval frontage within the precinct, the luxurious one, two and three-bedroom apartments and an exclusive series of unique two story terrace residences are perfect for those who crave inner-city living without forgoing the benefits of a quiet residential setting," Walker said.
"With a vast amount of open space on and around the oval for play and exercise, the apartments promise a unique living experience proving popular with a large range of purchasers, including families."
Walking distance from Claremont Train Station, Claremont Quarter and some of the best cafes and bars in Perth, Claremont by Mirvac is also surrounded by sport and recreation facilities including health clubs, an Olympic size swimming pool, tennis club and golf course.
The apartments are meticulously designed both inside and out by Mirvac's award winning architectural team which applies constant innovation and attention to detail to improve residents living experience.
"Mirvac apartments are renowned for innovative design, timeless quality, superior workmanship and the very highest level of attention to detail.
Designs, materials, fixtures and fittings are all tested and re-tested to ensure only the highest quality of products are used and every little detail is considered," Walker said.
Prices at Claremont by Mirvac start from only $465,000. To register your interest in this impressive Western Suburbs development, visit the Sales Centre on the corner of Graylands and Shenton Roads in Claremont, call the Mirvac sales team on 0466 494 527 or visit www.claremont.mirvac.com
Sponsored Content, images: artist's impression. 
---