Don't Call Me Homophobe, so what are you then?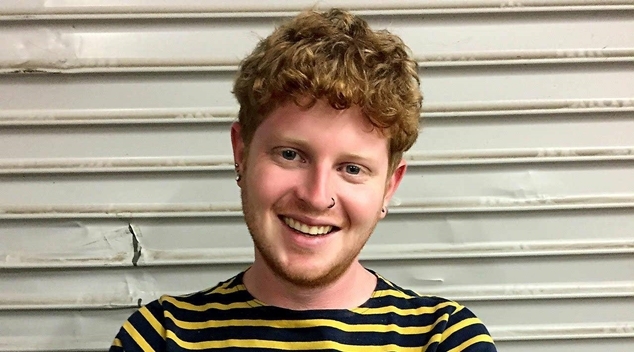 OPINION
In October, a local newspaper published an article that highlighted a local LGBTI+ advocate and Labor staffer calling a Federal MP a homophobe at a local fundraiser.
The Mandurah Mail wrote a reasonably extensive article that focused on Rainbow Labor WA's President using the phrase 'homophobe' to describe the Liberal Member for Canning, Andrew Hastie, while speaking at a 'Yes' Campaign event in Mandurah.
Upon my first read of the article, I understood the story to be 'newsworthy' as someone in the political arena was calling someone a name. Someone who may be in public office one day being held to account – a criteria I myself use when deciding what stories should take priority in my daily schedule.
Though as I absorbed the story, I had to pause. Does someone in public life using the word 'homophobe' warrant the magnifier of media attention?
In the frame of the postal survey on marriage equality, the 'Yes' and 'No' arguments have been framed as equally valid – a notion I struggle to reconcile as a gay man.
Does a heterosexual man being called a 'homophobe' cause his stomach to twist into knots? Does it conjure memories of being beaten after school for not being supportive of LGBTI rights? If someone shouted 'bigot' at you from across the street, would he feel compelled to turn and flee for his life?
I doubt it.
Perhaps 'homophobe' is a misnomer. Maybe we need a new word to describe people who actively campaign against equality for queer Australians. Those who disseminate misinformation about trans people who serve in our military. Those who ignore the facts about the Safe Schools anti-bullying program.
I can think of a few alternatives; but they're hardly fit to print.
When asked for comment on the Labor staffer's comments at the Mandurah event, Andrew Hastie said; "I don't care what Rainbow Labor thinks or says about me."
He doesn't care.
How many LGBTI+ people do you know – if they were called faggot, or poofter, or dyke, or freak – would tell you they don't care?
Leigh Andrew Hill
Content and Creative Editor
The editorial appears in the November issue of OUTinPerth magazine which will be available from Friday 3 November. 
Also check out the editorial from the Mandurah Mail about the response to their article.