Don't Panic! Benjamin Law investigates the Safe Schools scandal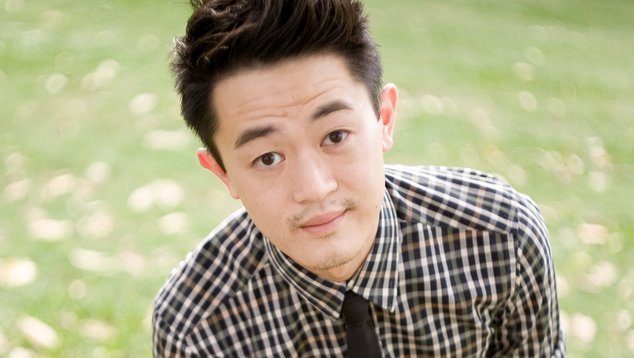 "Invigorating and borderline arousing" is how Benjamin Law described the last 24 hours of his life when he chatted to OUTinPerth.
On the eve of the release of his Quarterly Essay, Moral Panic 101, which examines the controversy around the Safe Schools Coalition and its treatment in the media, The Australian published a story highlighting a tweet Law had made eleven days earlier.
"'Sometimes find myself wondering if I'd hate-fuck all the anti-gay MPs in parliament if it meant they got the homophobia out of their system." Law had tweeted. Within hours he's been accused of promoting violent rape against opponents of same-sex marriage opponents.
Even the least cynical observer would struggle not to see a connection between the timing of the story's release, and the fact that News Corp's mastheads are heavily criticised in the essay.
"It's kind of strange, but when I signed the contract to write the Quarterly Essay I predicted this." Law said. "This is my thesis in the essay about Safe Schools. The Australian, and other News Corp titles, but The Australian in particular has become a right-wing activist newspaper that loves going after low-hanging fruit.
"In the case of Safe Schools it's a program that equips principals and teachers in making the school a safe environment for LGBTIQ kids, but now because they can't handle a 25,000 word essay written about them, they haven't engaged with the essay at all, they've gone after a Twitter account."
Over the next week Law became public enemy number one, in the eyes of The Australian, but he shrugs it off and continually thanks them for all the free publicity while he's doing interviews for the book.
Law said he was intrigued by how The Australian had redefined the urban slang of "hate fuck", which means to have sex with someone you intellectually don't like, and conflated it into a call for sexual assault.
"If I've introduced 'hate fuck' into the Australian lexicon, and it's made more people aware of this phenomenon and they can now have a vocabulary for it, good, but I'll now be disapointed if doesn't make it to becoming the Macquarie Dictionary's 'Word of the Year'." Law said.
Law investigated the controversial anti-bullying program conducting a hundred interviews with school principals, teachers, academics, students, politicians and the lobbyists who fight to have the program removed. In his captivating essay he exposes how a successful program for teachers, became widely misunderstood through sensationalist media reports.
"I think we all need to take a step back from the controversy and do a bit of a 101, in understanding how the program works" Law said. "Even the word program is a bit of a misnomer because it implies that something is being taught to kids, and as you'll find in the essay, that's not required."
While the program is a resource to help teachers to support LGBTI+ students in a school environment, it has been painted as something completely different by its opponents, a radical gender and sex education program being forced upon students.
The falsehood has been repeated so many times, Law doubt the truth about the program will ever be heard, describing The Australian as being deeply remiss towards its journalistic obligations to tell the full story.
"I think the damage has definitely been done." Law said noting that some states are now bringing in new programs with different names that are essentially identical content. "I find it Orwellian that something called 'Safe Schools' is now a toxic phrase."
Law also read through the over 90,000 words that have been written by News Corp journalists about the program, an experience which he said made it clear that the full story wasn't being told.
"Safe Schools has been made scary to parents, perpetuated by lies about how the initiative works." Law said.
As the controversy around the program has grown, the one thing that Law said has disappeared from discussion, is the fact that LGBTI youth have significantly higher levels of mental health challenges and suicide ideation.
Moral Panic 101: Equality, Acceptance and the Safe Schools Scandal is available now as a book and an audio book.
Graeme Watson
---
Do you need some support?
If you are struggling with anxiety or depression, support and counselling are available from:
Lifeline: 13 11 14
Beyondblue: and www.beyondblue.org.au
QLife: and www.qlife.org.au
QLife are a counselling and referral service for Lesbian, Gay, Bisexual, Transgender and Intersex (LGBTI) people.
---
Support OUTinPerth
Thanks for reading OUTinPerth. We can only create LGBTIQA+ focused media with your help.
If you can help support our work, please consider assisting us through a one-off contribution to our GoFundMe campaign, or a regular contribution through our Patreon appeal.
Tags: 101, anti-bullying, Benjamin Law, bullying, gay, Lesbian, LGBT, LGBTI, LGBTIQ, Moral Panic, news Corp, Quarterly Essay, queer, safe schools, trans*, transgender