Dr David van Gend launching anti-marriage equality book in Perth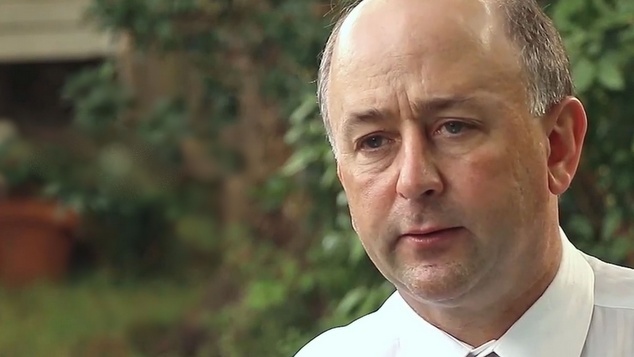 Dr David van Gend, President of the Australian Marriage Forum, argues that same sex marriage must be opposed because it will lead to more children being raised by same sex couples.
"I think the whole heart and soul of why we mustn't change the meaning of marriage is that it means same sex parenting." Dr van Gend said in a new podcast interview with Lyle Shelton from the Australian Christian Lobby.
"That means children have to miss out on their Mum or Dad in the future, not because of something that's gone wrong in their life like because a parent's died or a parent's deserted, but because we created a law that says there's this thing called two men marriage." Dr van Gend said.
During the discussion Dr van Gend said his position was not against same sex couples but was advocating for the rights of the child. The Queensland doctor outlined that his book also includes viewpoints from children raised by same sex parents and gay men who are against marriage equality.
Dr van Gend's publisher struggled to get his book published after the printer for Connor Court refused to print his book. Dr van Gend said the company was within its rights to refuse to print the book but he was concerned that a company would stop opposition to marriage equality from being heard.
The outspoken advocate for traditional marriage is touring the country to promote the book and will visit Perth today to host a launch.
Former Labor senator Joe Bullock will be a special guest at the Western Australian launch sharing his thoughts and political observations. Last year Senator Bullock resigned from parliament citing his opposition to marriage equality as the reason for his resignation.
OIP Staff