Dustin Lance Black and Tom Daley announce their engagement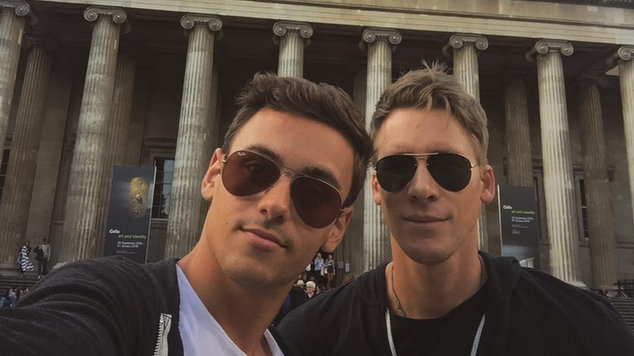 Diving superstar Tom Daley and his partner, screenwriter Dustin Lance Black, have announced their engagement.
The 21-year-old diver has been in a relationship with Black since 2013.
The Olympian came out in a video back in 2013, later revealing that he was in a relationship with the Oscar winning writer of the LGBT biopic 'Milk'.
"Having a hard time focusing on work today. Keep thinking back to our perfect Sunday in the park," Black tweeted on Monday.
Daley and Black are currently living together in London while Tom trains for the 2016 Rio Di Janiero Summer Olympics.
OIP Staff