Easier Guidelines for Changing Your Gender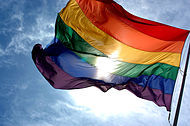 Starting July 1st the Trans* and Intersex community will find it easier to change their sex or gender on personal records held by Government departments and agencies.
The new national guidelines will standardise evidence needed to change gender identity, they also support protections for gender diversity in the Anti-Discrimination act.
"We recognise individuals may identify, and be recognised within the community, as a gender other than the gender they were assigned at birth or during infancy, or as an indeterminate gender," said Attorney General, Mark Dreyfus.
"This should be recognised and reflected in their personal records held by departments and agencies."
The new guidelines will work as a practical improvement of the everyday lives of trans*, intersex and gender diverse people.
"They represent a commitment to recognising the full diversity of people in Australia and ensuring all people are treated with respect by Australian Government departments and agencies".
It is hoped the changes will strengthen the way in which the Australian Government collates and records gender, creating more accurate individual personal records.
Read the new guidelines in full here.
Nadine Walker