On The Edge: What's on at the cinema this May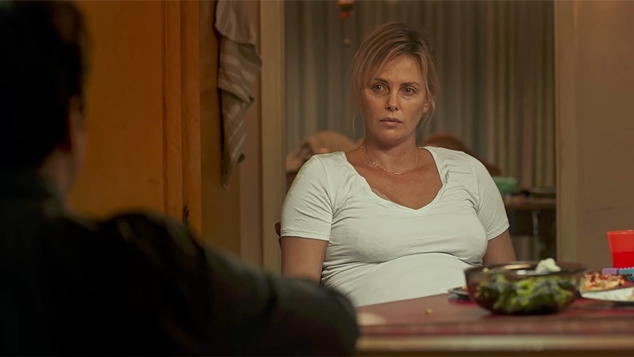 Tully (★ ★ ★ ★ ½) Eleven years after the unforgettable film Juno, director Jason Reitman and screenwriter Diablo Cody delve into the nightmare that is motherhood. Charlize Theron is Marlo, a mother of three which includes an awkward daughter, a son whose special needs are demanding and disruptive and a howling new-born. While husband Drew (Ron Liningstone) finds escape in work or video games, Marlo becomes more and more exhausted until she finally has a melt-down.
When her wealthy brother (Mark Duplass) offers to pay for a night nanny, Marlo resists but then welcomes the smiling Tully (Mackenzie Davis) into her house every night. Marlo sleeps while the competent Tully looks after the baby, cleans the house and bakes cupcakes. After a while Marlo stays up to spend time with twenty-something woman who seems to truly care about the struggling mother's well-being.
The publicity describes this film as a comedy. Yes … there is plenty of Juno-type biting wit and even some laugh out loud moments. But post-partum depression and the society's expectation that every mother is a wonder woman are all too real issues that rarely receive much attention. Theron and Davis make a brilliant team in this heart-warming drama that speaks not only to all mums, but the rest of the world as well.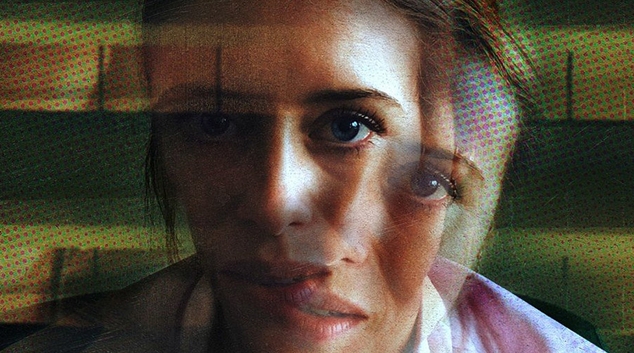 Unsane (★ ★ ★ ★ ½) brings your worst nightmare to life. Sawyer Valentini (Claire Foy of The Crown) moves to a new city to get away from a creepy stalker but is not coping very well without any support networks. When she decides to see a therapist, she finds herself locked up in a mental asylum (otherwise known as a behavioural health facility) after admitting that she did have thoughts of suicide … and not reading the papers she signed. Forced to take drugs while protesting her sanity, Sawyer is horrified that the sinister man (Joshua Leonard) she has been trying to get away from is an orderly at that very hospital.
Is she in danger of losing her mind or is she in danger from the persistent stalker? Whatever the case, the tension is unbearable as Sawyer loses control of her life and is denied any way of being believed by anyone in the bureaucratic tangle of the private hospital system. Known for his experimental filmmaking, writer/director/cinematographer Steven Soderbergh shot the entire film on an iPhone 7 Plus to produce this claustrophobic nightmare in just 10 days.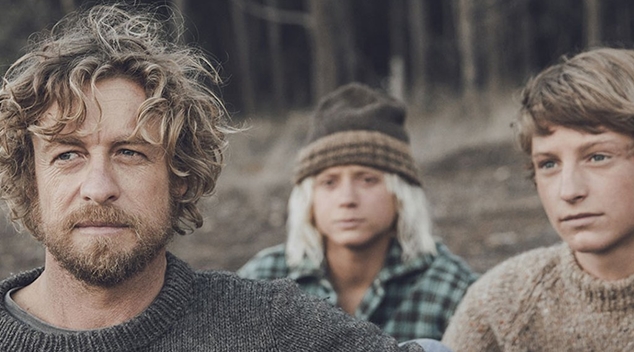 Breath (★ ★ ★ ★ ½) is based on an award-winning novel by Tim Winton. Filmed mainly in Denmark on WA's south coast, the landscape and the surf feature as much as the characters. Teenage boys Pikelet (Sampson Coulter) and Loonie (Ben Spence) discover surfing in the seventies and form an unlikely friendship with ex-pro surfer Sando (Simon Baker). Tim Winton narrates the rite–of-passage tale from grown-up Pikelet's point of view as he recalls how Sando was always challenging them to take risks and Loonie didn't seem to know anything about fear. When Sando and Loonie go in search of bigger waves, Pikelet becomes friendly with Sando's girlfriend Eva (Elizabeth Debicki), an injured American ski champion.
After directing several episodes of the television series The Mentalist as well as starring in it, this is Simon Baker's first film and he also co-wrote the screenplay. Growing up in Queensland, he immediately connected with Winton's surfing story about teenage boys taking risks and learning about life. The first part of the film is an absolute joy but discoveries become darker as Pikelet and Eva spend more time together.
Lezly Herbert