Let's Have a Kiki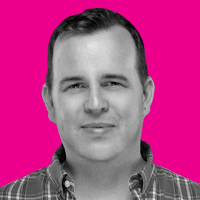 At the start of every year Lake Superior State University in the USA releases its list of banished words. It's a collection of words and phrases that the academics deem to be overused in the media and society in general.
This year for their 38th annual list they included phrases such as "spoiler alert, Y.O.L.O, trending, bucket list, superfood and fiscall cliff" – along with a bunch of other severely over used sayings. Surprisingly 'kiki' did not make it on to 2013's list, but I'm betting if there was a queer version of this list 'kiki' would be taking out the top honour.
Ever since the Scissor Sisters released their 'Magic Hour' album at the beginning of 2012 their song 'Let's Have a Kiki' has been spreading over queer culture. Everywhere you look people are saying to each other and posting to their social networks "Let's Have A Kiki".
Now for those of you who have avoided exposure to the tune you may be asking what is a kiki? Jake Shears and Ana Matronic explain in the song, "A kiki is a party for calming all your nerves, we're spilling tea and dishing just desserts when they deserve".
The word came out of NYC's drag ballroom scene and while some people have pointed out it was originally meant to have as a giggle with some gay friends, the Scissor Sisters have elavated it to the status of a party filled with gossip.
I love the idea of a bunch of friends getting together on a cold rainy night to catch up, and drink tea and chat a little. But I suspect that for all the claims on facebook and such there are actually very few tea parties occurring. Plus you have to ask yourself is gossip a good thing for our community? Is anything you ever hear about anybody actually ever remotely close to the truth? I'm betting the word "kiki" makes Lake Superior State University's 39th annual list – gossip however will live on forever.
Graeme Watson – [email protected]