Egg Roulette at Drag Factory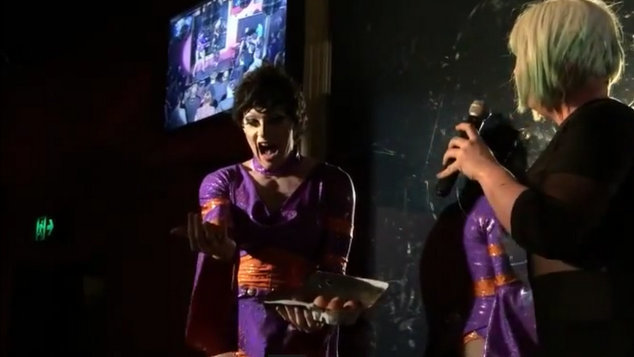 Drag stars Veronica Jean Jones and Alexas Armstrong took control of The Court Hotel's Wednesday night party 'Drag Factory' with a comical but messy game of 'Egg Roulette'.
The popular YouTube game is simple you take half a carton of eggs and hard boil them. Then you mix them up with the uncooked eggs. Each player takes out an egg and slams it into their own forehead. A hard boiled egg is not too bad, but a raw egg is a messy experience.
Watch the video to see how Veronia and Alexas fare.