Ellen cast reunite to mark 20th anniversary of her coming out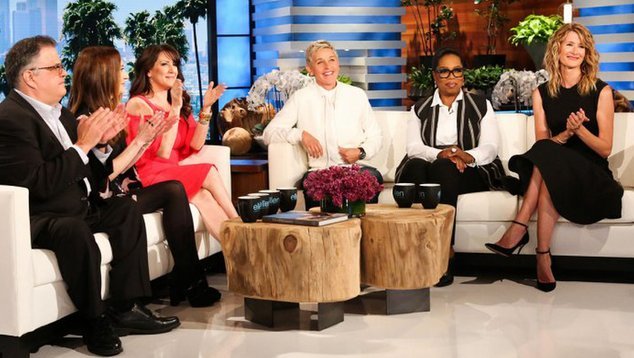 The cast of Ellen DeGeneres' '90s sitcom Ellen have reunited to mark the 20th anniversary of her coming out.
DeGeneres made her ground-breaking announcement that she was gay on the cover of TIME magazine 20 years ago, at the same time her TV alter ego Ellen Morgan also came out in 'The Puppy Episode'.
While the show sadly only lasted one more season after the coming out episode, it has widely been regarded as a moment where the USA became more open to LGBT people and characters appearing on television.
Ellen recently reunited with the cast of the episode including guest stars Laura Dern and Oprah Winfrey. Dern, who played Ellen's love interest in the episode, has previously discussed how she didn't work for two years after the episode aired, despite being an established and successful actress.
The special episode of Ellen's talk show featuring the reunion will air in the USA on 28th April.