Emma Thompson on PL Traver's Sexuality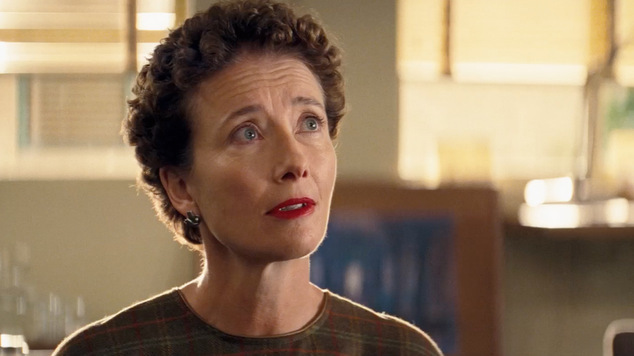 Does the hit film 'Saving Mr Banks' whitewash PL Traver's sexuality?
In the new movie 'Saving Mr Banks' Emma Thompson plays Australian author P.L Traver's the scribe behind the Marry Poppins books.
The film, which as earned Thompson a Golden Globe nomination, focuses on Walt Disney's campaign to get the author to sign over the rights to her stories so they can make a movie.
While the films being getting rave reviews it's also attracted some criticism for glossing over parts of Traver's life, primarily her rumoured bi-sexuality and close relationship with friend Madge Burnand.
"You can't fit everything about a person's life into two hours," Thompson told journalist Brandon Voss in an interview for The Advocate.
"'Saving Mr. Banks' is about a woman's creative, artistic life. It's a relief, quite frankly, because when is a movie about a woman not about her love life?"  Thompson does say however that she thought about Traver's sexulaity when taking on the role.
Read the full interview at The Advocate for Thopmson's comments on her gay following and other gay characters she's played in the past, and one that's coming up in the future.
OIP Staff