Entertainer and former Councillor Max Kay passes away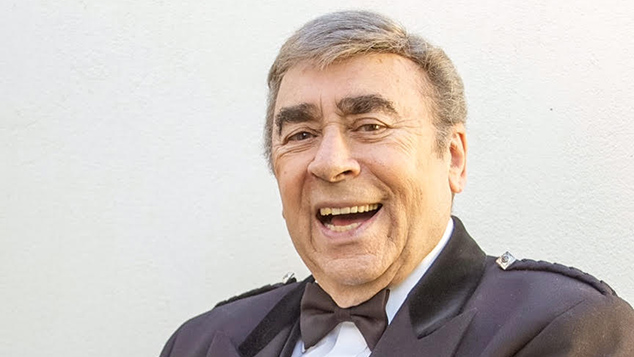 The Perth community is praising the work and civic contributions of local entertainer, and former City of Perth councillor, Max Kay, who passed away yesterday following a short illness.
For many years through the 1970's and 1980's Kay entertained Perth families at his Civic Theatre Restaurant in Beaufort Street. Later he became a City of Perth councillor and popular radio host. Members of Perth's LGBTIQ+ community have remembered his support for the Pride Parade at a time when many councillors were opposed to funding the Northbridge parade and festival.
Kay arrived from Scotland in 1967 and went on to open the Civic Theatre in Inglewood and later Highgate, where he wrote, produced and performed in his own shows.
The Civic Theatre was a successful Perth icon, for 25 years, playing to more than 1.5 million people, and employing up to 100 people during the busy seasons including stage performers, stage technicians, administration and sales staff and food and beverage staff. During its heyday famous entertainers including British comedian Ronnie Corbett performed at the venue.
After the business closed Kay served as a councillor at the City of Perth from 2001-06.  In 2003 he earned his highest accolade when he received the Order of Australia for services to the entertainment industry and for charitable works.
He was also the President of the National Trust (WA) and board member of St Bartholomew's Foundation for the Homeless, the Swan Bells Foundation, and the Prostate Cancer Foundation. In recent years Kay had been a regular presenter on Curtin FM.
Western Australia's Culture and the Arts Minister David Templeman said Max Kay was a remarkable Western Australian who had made a tremendous contribution to society.
"Many, many generations of Western Australians will remember going to the Civic Theatre in Highgate and seeing Max and his troupe churning out show after show.
"He made a significant contribution to the City of Perth as a councillor and was recognised for his contribution to the arts and for his charitable work with an Order of Australia in 2003." Templeman said. "He was a great comedian and great entertainer. Even last year he was still performing in Mandurah and Perth. We have some great memories of Max Kay.
"It is a very sad day and my thoughts go to his wife Norma and his family. A legend passes, but he has left us with some wonderful memories." Templeman said.
Yesterday the entertainer's family announced his passing, revealing that he had been battling cancer and had contracted pneumonia. Max Kay is survived by his wife Norma, their children and grandchildren.
OIP Staff
---