'All Being Equal' looks back at the marriage postal survey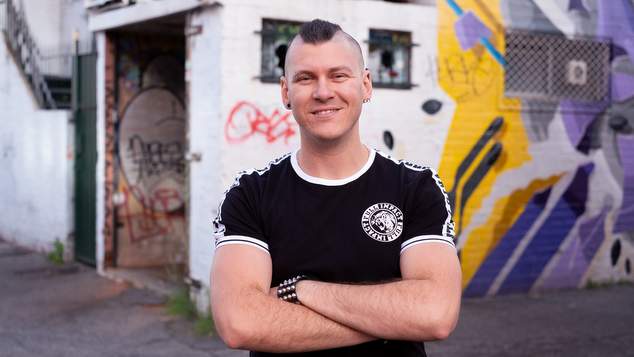 The Grifith Review's 62nd edition focuses on last year's marriage postal survey and this month OUTinPerth, Boffins Books and Tribe Hotels will be hosting a special launch of the new edition featuring local author Holden Sheppard.
In 2017, Australia said 'Yes' to same-sex marriage, confirming the nation's appetite for change and equality. Twelve months later, All Being Equal presents stories that predate, anticipate and celebrate that historic moment.
Griffith Review's annual novella-writing competition is one of the richest in the world, with winners sharing in a $25,000 prize pool thanks to the Copyright Agency Cultural Fund.
Now in its sixth year, this novella project was chosen partly in response to the resounding 'Yes' vote to Australia's same-sex marriage postal survey in 2017.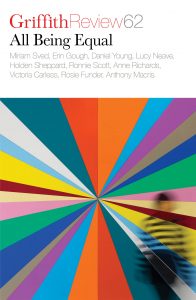 Winners Erin Gough, Lucy Neave, Holden Sheppard, Miriam Sved and Daniel Young were selected from an outstanding field of more than sixty entries by a judging panel comprising Dennis Altman, Benjamin Law, Melissa Lucashenko, Aviva Tuffield, and Griffith Review staff.
This edition – the first to be edited by incoming editor Ashley Hay – also includes three pieces written under the auspices of last year's Queensland Writing Fellowships: memoirs by Rosie Funder and Anne Richards, and fiction by Victoria Carless. A short, summery essay by Ronnie Scott and poetry by Anthony Macris complete the edition.
Editor Ashley Hay said there was common theme throughout the different stories.
"What these stories have in common are determined kinds of love. Griffith Review has always explored a topic through diverse voices, and I'm thrilled that this edition provides space for new voices alongside some familiar names," Hay said.
As part of its commitment to encouraging writers and readers of the novella form, Griffith Review is presenting Novella in November, a month-long online event that will publish tips and notes from Australia's best novella writers, including Helen Garner, Michelle de Kretser and Nick Earls. The event coincides with the launch of All Being Equal and the opening of the seventh novella project on 3 October 2018.
"The novella is the perfect form of literature for our time poor age," Hay said. "While shorter than a novel, it does not
compromise on story-telling and often focuses on rich and beautifully crafted characters. We hope that this event will encourage people to read and write, and to recognise the beauty of the novella."
Griffith Review 62: All Being Equal teases out ideas of equality in family relationships and their intersections with
wider political and philosophical worlds. The pieces are windows into individual lives, with all their complexities and
choices.
OUTinPerth, Tribe Hotels and Boffins Books will be hosting a special launch for 'All Being Equal' at 6pm on Monday 19th November at Tribe, West Perth. Places are limited, if you'd like to attend email [email protected] 
OIP Staff
---