Escape to Margaret River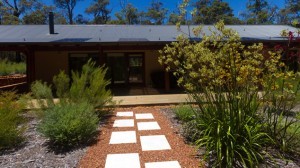 There's a ton of reasons to book a short holiday in Margaret River this month.
The region is famous for its food and wine. Why not head down for a mid-week get away or set yourself up for a long weekend of relaxation. From visiting caves, to vineyards sampling trips, checking out farmers markets, indulging at the Margaret River Choclate Factory or just relaxing at a retreat – it's the perfect getaway destination.
On September 24 TV Chef Annabel Langbein who specialises in free range food will be at The Margaret River Book shop. Annabel will be talking about her new book Simple Pleasures.  Annabel's Simple Pleasures shows how Annabel stays true to her philosophy that quality natural ingredients need little in the way of fussy preparation.
Time your trip towards the end of the month and take in some great music. Musician Xavier Rudd is set to play the Caves House Hotel in Yallingup on September 30. Xavier's touring the country in support of his latest album Spirit Bird. Armed with an array of guitars, yidakis (didgeridoos), stomp boxes and percussion this is a great chance and location to see one of Australia's most engaging artists perform.
One great place to stay is the Jarrah Grove Retreat, surrounded by forrest, this massive 86 acre property will really give you that 'getting away from it all' feeling. Stay in one of their chalets and chill out in your private hot tub on the verandah overlooking the forest. It's just a short trip from Jarrah Grove to the beach or the popular berry farm.
Find about more about the Margaret River region at www.margaretriver.com To book a getaway at Jaarah Grove retreat head to www.jarrahgroveretreat.com