Eternal members respond to reports of transphobic views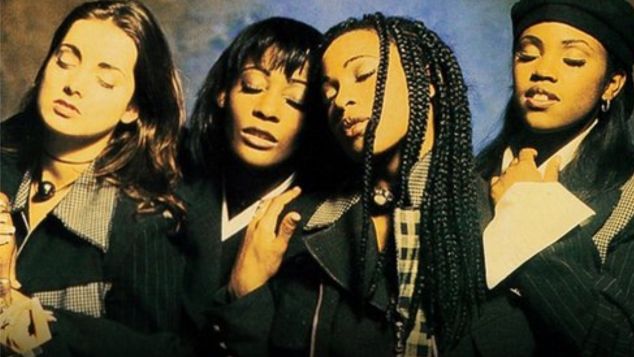 British girl group Eternal have responded to media reports that transphobic views have derailed a planned reunion of the band.
Reports surfaced in the British press over the weekend that claimed that a planned 30th reunion that would have gotten underway in 2024, and involved all four members of the band, had fallen through over disagreements over including LGBTIQA+ related festivals and venues on their schedule.
The reports claimed band members Easther and Vernie Bennett held views opposing the transgender community.
The R&B group formed in 1992 with a line-up including sisters Easther and Vernie, with Kéllé Bryan and Louise Nurding. They scored massive success the following year with their single Stay. Their album Always and Forever went four times platinum making it one of the biggest selling British albums of the year.
Louise Nurding decided to leave the band before they recorded their next album and launched a successful solo career. She also married footballer Jamie Redknapp taking on his surname.
The other members of the band continued on as a trio. They continued to have success with songs including Power of a Woman, I Am Blessed, Good Thing and I Wanna Be the Only One.  
In 1998 Bryan was dismissed from the band by the Bennett sisters, and they continued on as a duo. Over the years they've gotten back together several times for different projects but never with all four members.
In a statement to OUTinPerth the band's management said they were committed to inclusivity, diversity, and respect for all. They also shared that Australia will also be on their tour schedule.
Statement from Eternal  
We would like to address recent news reports circulating in the UK media regarding our stance on performing at LGBTQI+ venues.
We have always been, and will continue to be committed to inclusivity, diversity, and respect for all. Our music has always been about love, unity, and positivity, and we extend that message to all communities.
"I want to make it crystal clear that we cherish and support everyone. We are honoured to have a fanbase in Australia that includes individuals from all walks of life. The girls have performed at numerous LGBTQI+ venues and events throughout their career all over the world and have been inspired by the love and acceptance they have encountered", said Denis Ingoldsby, Eternal's Manager.
As we move forward, we remain committed to performing at venues across the world that embrace diversity and promote an atmosphere of love and acceptance for everyone. We are proud that our music transcends boundaries and brings people together, and we want that to continue being our legacy.
Both Easther and Vernie would like to thank their fans, friends, and supporters in Australia for their unwavering love and understanding. Let us focus on spreading positivity, celebrating diversity, and creating a world where everyone is respected, valued, and cherished through music. We look forward to just doing that and seeing you all soon down under!
Louise shows her support for the LGBTIQA+ community on social media
Louise Redknapp has shared an image of the Pride Progress flag to her social media, with the message of "Always & Forever".
Speaking to the BBC Louise's manager Simon Jones said the reports were accurate.
"A message was sent to the team putting together the Eternal reunion stating that if it was to go ahead, neither Vernie nor Easther would perform at Pride shows or LGBTQ+ festivals."
Kéllé Bryan says she is an advocate for inclusion and equality for all.
Kéllé Bryan has also commented on the furor with a post to social media site X, formerly known as Twitter.
"Opportunities to reunite for an Eternal union tour with the girls has been discussed many times over the year.
"As mothers, the right opportunity and timing for all of our schedules have been tricky to arrange.
"The relationship with our fans and the joy of celebrating our success was, and still is my motivation.
"My stance and allegiances have always been that I am an advocate for inclusion and equality for all.
"Thank you for your continued support over three decades. God bless" Kéllé said.
OIP Staff
---
Do you need some support?
If you are struggling with anxiety or depression, support and counselling are available from:
QLife: 1800 184 527 / qlife.org.au (Webchat 3pm – midnight)
QLife are a counselling and referral service for LGBTQIA+ people.
DISCHARGED: [email protected] / discharged.asn.au
Discharged is a trans-led support service with peer support groups for trans and gender diverse folks.
Lifeline: 13 11 14 / lifeline.org.au
Beyondblue: 1300 22 4636 / www.beyondblue.org.au
---

You can support our work by subscribing to our Patreon
or contributing to our GoFundMe campaign.