Travel back 1980 with 'Everybody Wants Some!!'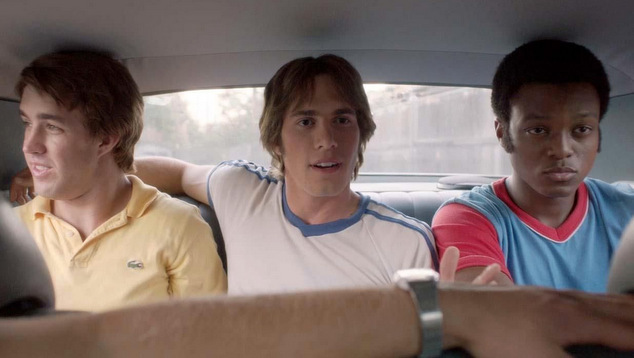 Everybody Wants Some!! | Dir: Richard Linklater | MA | Opens Thursday June 23rd |
  ★ ★ ★ ★
Director Richard Linklater follows up his career high of 'Boyhood' with a film that takes us back to where our love affair with the director began.
'Everybody Wants Some!!' is the "spiritual sequel" to his 1993 film 'Dazed and Confused'. This new film doesn't have any of the actors or characters from his earlier film but it manages to evoke a similar sense of cool nostalgia.
'Dazed and Confused' focused on a group of teenagers on their last day of High School in 1976. The film also featured some impressive casting. When it first came out Mathew McConaughey, Joey Lauren Adams, Ben Affleck, Milla Jovovich, Renee Zellweger, Adam Goldberg, Anthony Rapp and many others were unknowns.
The movie was the third feature in Linklater's career but it's the one that put him on the map and since then he's made a stack of movies that range from hipster cool  – like 'sUburbia', 'Before Sunrise', 'Fast Food Nation'. Experimental – like 'Waking Life', 'A Scanner Darkly' and more mainstream like  – 'The Newton Boys', 'School of Rock' and 'The Bad News Bears'.
'Dazed and Confused' was eternally popular on VHS, I worked in a video store in the '90s and it was one of those movies that was continually rented. As a video store clerk you didn't need to go searching for the tape behind the counter, even now I can recall it's tape 0004 – on the top shelf, closest to the counter.
Linklater's new film is set in 1980 and it follows the adventures of Jake (Blake Jenner, Glee) as he arrives at college and parties hard with his baseball team housemates in the three days leading up to the start of the school year.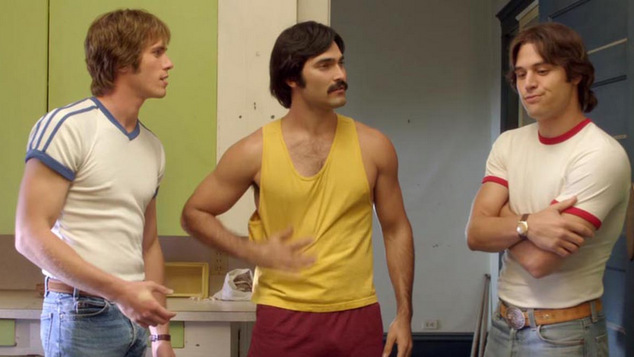 There's a bunch of new buddies for Jake to hang with, some are easy to get along with like joint smoking Willoughby (Wyatt Russell), smooth talking Finnegan (Glenn Powell) and his grumpy room mate Billy Autrey (Will Brittain). Alongside the rest of the college baseball team they spend the three days leading up to the start of term visiting discos, throwing house parties and seeking adventures.
Along the way Jake meets Beverly (Zoey Deutch), a pretty girl moving into the female dorms and he begins finding ways to get her attention, with is bunch of baseball buddies in tow.
While there's no direct connection between this new film and 'Dazed and Confused' it has many common elements. There's a killer soundtrack, the fashion is to die for and very accurate for 1980 – lots of very short shorts, and it's filled with nostalgic touches like Space Invaders, Foosball and waterbeds.
Teen Wolf's Tyler Hoechlin is superb playing baseball player Glen McReynolds sporting a Burt Reynolds moustache and channeling the Smokie and the Bandit actor in every scene.
Can Linklater get another hit out of the same recipe? Maybe not, but it's a hell of a lot of fun. You'll walk away from this movie with a massive desire to thrown a really big party.
Linklater has shown us that he's intrigued by the passage of time whether it be from the twelve years he spent filming 'Boyhood' or revisiting Jesse and Celine across three movies of 'Before Sunrise', 'Before Sunset' and 'Before Midnight'. It won't be surprising if Linklater has a future film set in the mid 1980's as people start their careers.

Graeme Watson