See 'Everybody's Talking About Jamie' at Luna Leederville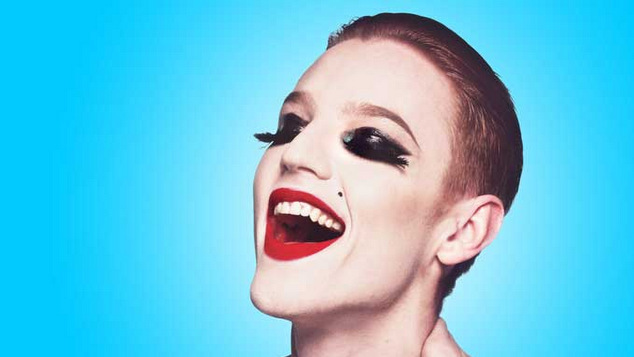 Everybody's Talking About Jamie is filmed live at the Apollo Theatre in London, especially to be shown in cinemas. The feel-good musical is based on the true story of a 16 year old boy who was the subject of the 2011 BBC documentary Jamie: Drag Queen at 16. The film 164 minute film (there is a 20 minute intermission) screens until Monday 26 November at Luna Cinema.
We first meet 16 year old Jamie New in the classroom of his comprehensive school, where the teacher informs him that the careers advice questionnaire has suggested that he become a fork-life driver or a prison guard. Jamie sees a different future as a performer, more specifically as a drag queen.
When his mother gives him red high heel shoes for his birthday, there is no stopping him, although the school room is hardly the place to release his inner glamazon. Regulations won't even let him wear a dress to the school prom.
Jonathan Butterell's production captures all the teenage angst and confusion as Jamie has to find the strength to stand up to the class bully and his homophobic father. There are plenty of laughs as well as it celebrates a journey to self-acceptance and self-realisation through song and dance.
With legs that seem to go on forever, John McCrea is the passionate and extremely camp Jamie whose can-do attitude defeats all obstacles. He is assisted by a group of local drag queens and the owner of a shop Victor's Secret. Specialising in drag outfits and known as Loco Chanelle in a past life, he encourages Jamie to make his debut as Mimi Me.
The original Jamie has said, "All I originally wanted was to go to my school prom in a dress. Then Firecracker made the documentary. My story then inspired a West End musical. Now it's a film! It's incredible. Even I couldn't have dreamed it."
Catch the screening tonight at 6pm at Luna Leederville. Tickets and more info here.