Ewan McGregor will portray famous fashion designer Halston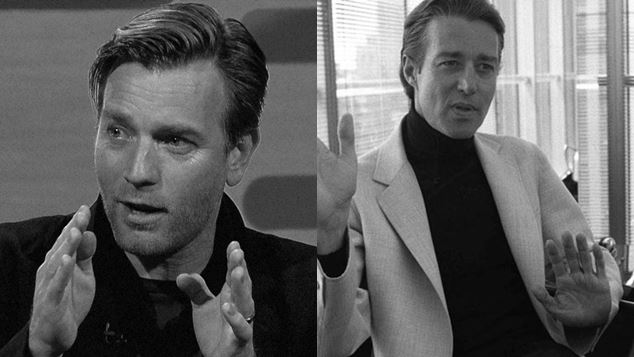 Actor Ewan McGregor has signed on to play famous fashion designer Halston in a new limited TV series. The news was reported in Deadline Hollywood. 
The mini-series will see the Scottish actor share the life story of Roy Halston Frowick, who went from being born in Iowa during The Great Depression to designing hats for Hollywood's most famous actresses in the 1950's before launching his full fashion range and becoming an internationally famous designer in the 1970s. One of his most famous designers was the Pillbox hat that Jacqueline Kennedy wore to her husband's Presidential inauguration.
The designer is synonymous with the wild New York nightlife of the 1970's, where he was a regular at nightclub Studio 54, and hung out with Andy Warhol and Liza Minnelli.
He made millions of dollars as a designer, and also created uniforms for Olympic teams and airline crew. By the late 1980's he had stopped designing and eventually lost control of the company that bore his name.
In 1988 he was diagnosed with HIV and he passed away in 1990 from Kaposi Sarcoma, an AIDS defining illness. He was 57 years old when he passed away. The Halston company continues to make designer clothes today.
McGregor has signed on to play the lead in the series Simply Halston which will be directed by Dan Minahan, and written by Sharr White.
It'll be McGregor's first TV appearance since his critically acclaimed role in the TV series Fargo. The Scottish actor has primarily worked in film with a string of iconic movies including Trainspotting, several Star Wars film, and Moulin Rouge. 
OIP Staff
---