Family First denies comparing LGBTIQA+ activists to Hamas terrorists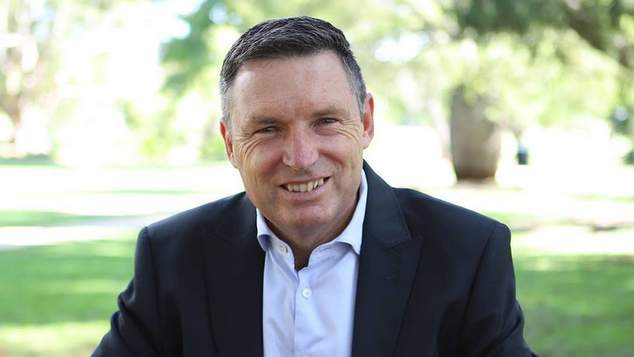 Family First's National Director Lyle Shelton has denied making a comparison between terrorist organisation Hamas and LGBTIQA+ activists.
In an email sent to supporters of the party Shelton highlighted an anonymous blog post written by a party member that questions why people have been outraged by news reports of babies being murdered the 7th of October terrorist attacks in Israel, but do not object to abortion being legal in Australia. He then went on to suggest LGBTIQA+ activist who support transgender people are also involved in a war.
"A Family First supporter, who preferred not to be publicly identified, wrote a blog drawing the logical and distressing conclusion that when Hamas commits atrocities against babies we rightly call it "terrorism", but when we do it, we call it "healthcare"." Shelton wrote.
"This is not an easy logic to face but face it we must. Like the on-going war being fought by LGBTIQA+ political activists against girls and women, it is one of the many bizarre examples of today's cognitive dissonance." he continued.
After the comments were shared on social media some asked if Shelton was drawing a comparison between LGBTIQA+ rights activists and the Middle Eastern terrorist organisation.
Shelton told OUTinPerth that people had misinterpreted the party's statement, and it was not making a comparison between LGBTIQA+ political activists and Hamas.
"We make no comparison of the LGBTIQA+ community with terrorists." he said.
"The point being made was regarding cognitive dissonance more broadly and in the case of the LGBTIQA+ political activist movement's war on girls and women, it is an inability to understand the truth about gender and the harms gender fluid ideology is causing children and young people." Shelton said.
In another media release put out by the party this week, Shelton suggests that Tasmanian local government councilor Louise Elliot is also a victim of a "war" on free speech instigated by LGBTIQA+ political activists.
Tasmanian Anti-Discrimination Commission Sarah Bolt recently ruled that the Hobart City councilor must face a tribunal inquiry for allegedly inciting hatred against transwomen when she spoke at a Let Women Speak event in Hobart earlier this year.
The Family First party say they will work towards winding back anti-discrimination laws across Australia arguing that they currently impede free speech.
Graeme Watson 
---

You can support our work by subscribing to our Patreon
or contributing to our GoFundMe campaign.