Fatboy Slim to play Red Hill Auditorium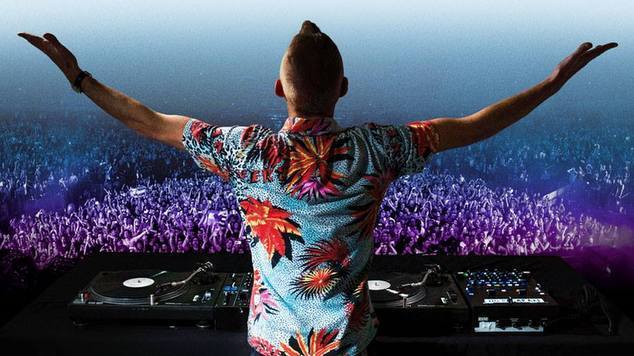 Superstar DJ Fatboy Slim is set to play Perth's Red Hill Auditorium on Friday January 22nd.
The show is a sideshow from the Electric Garden's Festival which promised to reveal more acts in the near future. The show's on the weekend before Australia Day, which falls on a Tuesday in 2016. We're sure many people will be asking their bosses for the Monday off so they can have a massive four day weekend.
Fatboy Slim, (Norman Cook) has been making music and DJing for over 20 years. His shows nowadays are an elaborate mix of Sound and vision.
"I'm technically a video jockey now. We write scripts for all the tunes, make films. In the past, I used to have to literally hold up the next record I was going to play to the guy who does my visuals, and he'd have to find the images to match it. And they were never synched. But now, because of the technology, no matter what speed I play at, even if I just chop quickly into it, the visuals are all synchronized. It's a show." Cook said on the show's Facebook page.
As an artist Fatboy Slim has had huge hits with 'Praise You', 'The Rockerfella Skank', 'Right Here, Right Now', 'Weapon Choice', 'Bird of Prey', 'Eat, Sleep, Rave, Repeat' and many more.
Cook's put out five albums of material as Fatboy Slim as well as some popular mix albums including recordings of his legendary live concerts on Brighton Beach.  Fatboy Slim also holds the honour of being the first DJ to perform inside Britain's House of Commons.
Cook's also been a member of some well known bands in the '80s and '90s before he emerged as Fatboy Slim. He was a member of folk band The Housemartins before forming the bands Beats International and Freakpower.
Cook's also put music out under a plethora of different aliases including Slimboy Fat, Mighty Dub Kats, Pizzaman, Hot Since '63 and Margaret Scratcher.
Get a taste of Fatboy Slim's live experience, check out his set from Creamfields.