Feast: Adelaide's Queer Cultural Festival is Coming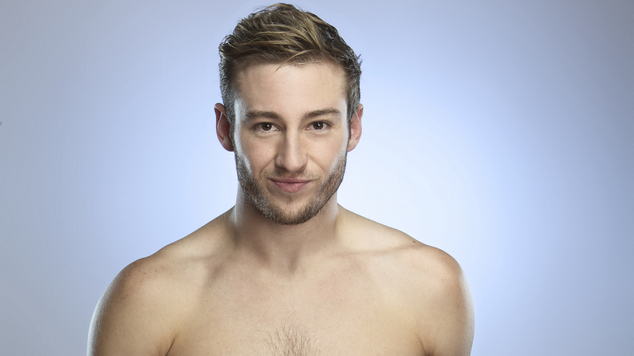 Feast Festival, Adelaide's LGBT cultural festival is today announcing its program. We had a chat with artistic director Catherine Fitzgerald, who told us all about what the festival has in store.
She said the festival is going in an exciting new direction, by taking advantage of its hub in Hindley street rather than its previous location of Light square.
"We've decided to embrace our position in Hindley Street down in the west and start the festival after the Pride March with a huge Hindley St Party featuring Bob Downe as our MC, Asian Envy- Melbourne band, Scottish singer Horse, Lady Kinmee- a drag yodelling queen, Lorrie Butler, an AUSLAN singer, a deaf singer and other local acts so it should be really good fun."
The program includes a number of exciting acts including Matthew Mitcham with his cabaret show 'Twists and Turns'. The festival is completely curated and Fitzgerald gave us an insight into the type of program Feast Festival hopes to offer.
"We're looking for a diverse program and a balanced program so that there's – as you probably realise, our community's very broad and very diverse, so you need to have a little bit for everybody as well as for the broader community outside of our community. Things like cabaret acts, comedy acts, we've got Horse, Horse McDonald from the UK is doing a one show only here in Adelaide, we're actually touring her out to Port Augusta and Mt. Gambia. We've got Buck Angel, who's an internationally renowned trans man. We're rolling out a series of 5 events involving him, including 2 films, a health workshop for trans men and couple that work in the health industry. In Conversation with Nick Mitzovich, who is the director of the art gallery of South Australia. We've got one of only 5 statues by Mark Quinn of Buck Angel, and that's housed in the art gallery of South Australia so we're going to wheel that statue into the Rod Rudford room and Nick will conduct an interview, in conversation with Buck about what it's like to be a muse, what it actually involves with stuff.
"Buck will be talking about art, but he'll also be talking about trans issues, trans health issues as well as a bit about his life and his transition. We've got Carlotta, live, coming for three shows only and that's very exciting. That'll be stand up comedy with some A/V footage of life from the past, and both Buck and Carlotta will be here for International Trans Remembrance Day so that'll be focused around that as well."
Fitzgerald also said the festival is a great way to get to know the city of Adelaide for those who are visiting.
"Our festival opens on a Saturday night, so if you're coming from Perth or anywhere, what do you waiting for the Pride March and the big opening night party? We've got a tour of the fashion icons exhibition at the art galley of South Australia that's exclusive to Adelaide only, followed by a tour of our bespoke and wonderful bars, and cheese tasting and food tasting followed by a special invite to our VIP indulge party the night before Feast opens and then there's also an Adelaide market tour with Malt Biscuit, who's one of our infamous drag queens here in Adelaide, through the market, and that's also followed with champagne brunch.
"It's a great introduction to Adelaide, it's a great introduction to how friendly we are and also to our great community."
"I think it's really important to celebrate diversity and different sexualities and different genders.
"It's also a chance for our community to come together, and also get it out there that we don't have equal rights yet, there are still things that we need to change in our society, especially for young people and how they're accepted or not accepted. And also I think it's a really important thing into cast our eye and the gaze to overseas and look at- comparatively, we're actually all pretty well off here but overseas things are dire and we actually need to look out for our international brothers and sisters. So I think it's a chance to celebrate, I think we need to celebrate like any community celebrates and has the ability to do so, I think it's time for us to do that and to also celebrate with our straight allies."
Feast Festival is on in Adelaide from the 15th to the 30th of November. Find out more on their website.