Federal Labor pledge $10m for Victorian Pride Centre if elected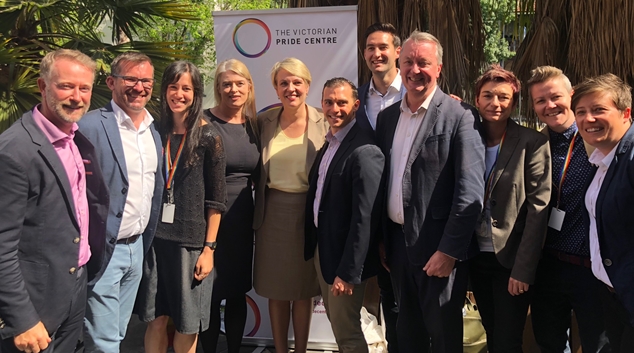 The Australian Labor Party have pledged to invest just over $10 million into the Victorian Pride Centre, should they be elected to government.
The centre is the first of its kind in Australia, and is set to house eight major Victorian LGBTIQ+ organisations including JOY 94.9, Thorne Harbour Health (FKA: Victorian AIDS Council), the Australian Lesbian and Gay Archives and counselling service Switchboard.
Deputy Leader Tanya Plibersek, Shadow Minister for Equality Senator Louise Pratt and Macnamara candidate Josh Burns said Labor is proud to support the centre in a joint statement.
"We believe that everyone deserves a fair go no matter where they're from, or who they love," the statement reads.
"Our vision for Australia is a country that is safe and welcoming, that celebrates diversity – where everyone can live a good life."
"Supporting the LGBTIQ community will be a priority for a Shorten Labor Government."
As well as the investment in the centre, LGBTIQ+ broadcasters JOY 94.9 will be granted an extra $600,000 to build new studios within the centre and upgrade to digital broadcasting.
Victorian Pride Centre Chair Jude Munro AO and Deputy Chair Stuart Kollmorgen have welcomed the announcement.
"The Victorian Pride Centre will be a safe, welcoming and inclusive place for all LGBTIQ Australians," Munro said.
"It will be an Australian landmark that celebrates diversity, inclusion and community."
Munro also acknowledged other significant financial commitments by the state Labor government, and the City of Port Phillip.
"The Board will continue to engage with our diverse and vibrant communities to meet the ongoing financial needs of the Pride Centre," Kollmorgon added.
"We want all of our community to feel a level of ownership and personal stake in the Pride Centre."