The Greens' Lynn MacLaren loses seat as final votes counted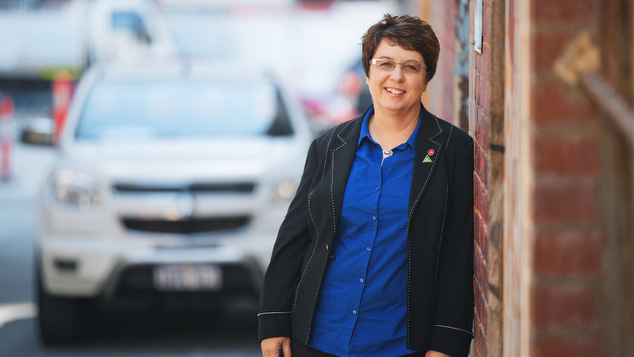 Two weeks after the state election, the final results are known with The Greens' Lynn MacLaren losing her spot in the Legislative Council.
The final line up for the South Metro region is three spots to the Labor party with Kate Doust, Sue Ellery and Pierre Yang. The Liberal's Nick Goiran and Simon O'Brien have been returned, and the Liberal Democrats Aaron Stonehouse will be the sixth MP to represent the area.
MacLaren first joined the parliament in February 2005 when The Greens' Jim Scott resigned to contest the lower house seat of Fremantle. MacLaren's first stint in the WA parliament was short-lived as she failed to retain the seat at the 2005 election.
MacLaren regained her spot at the 2008 election, taking her seat in 2009 and was returned in 2013. During her time in parliament she has been a vocal campaigner for LGBTI rights and environmental issues.
The Fremantle based member has fought for better labeling of eggs, battled the Barnett government's shark cull plan and been a leading campaigner against the destruction of the Beeliar wetlands.
During the election campaign MacLaren highlighted the large amount of false information and lies being spread about the Safe Schools program.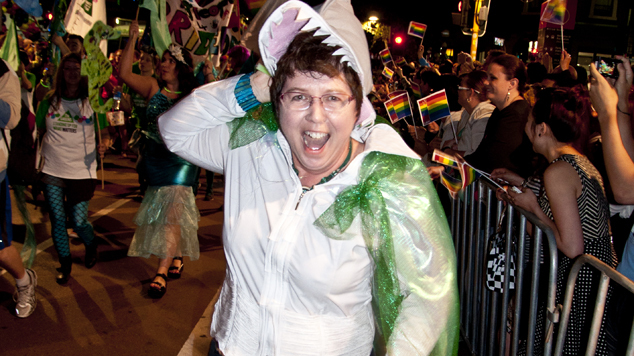 Speaking to OUTinPerth MacLaren said she disappointed in the result, which comes after weeks of uncertainty.
"The support I've had from the community has just been tremendous, it's been a great boost to me, and knowing all that support is there, has made today a little more bearable.
"I really want to thank everybody for placing such faith in me, and for sharing their appreciation." MacLaren said.
MacLaren said in the months ahead she would have an opportunity to reflect on her time in parliament and that the opportunity to give a retirement speech would allow her the space to articulate her thoughts on her contribution to the WA parliament.
The outspoken MP said it was too early to say if her future would involve politics, but she was excited by the prospect of what comes next.
Spending some time with her family and recharging her batteries are high on MacLaren's immediate agenda.
"Today I'm just really disappointed with this result, especially for The Greens, because if I had managed to get that seat we would have had balance of power.
"It's disappointing for people in South Metro who support The Greens to have this loss, and personally it's disappointing."
MacLaren said overall The Greens has had a great election result, doubling their numbers in the parliament. Alongside Robin Chapple representing the Mining and Pastoral region, Alison Xamon rejoins the parliament representing North Metropolitan and Tim Clifford was successful in the East Metropolitan area.
Many voters are beginning to question the methodology used to decide who is elected to the state's upper house. While The Greens attracted over 31,679 votes, the Liberal Democrats, who receive a seat, had a substantially smaller vote.
"When you look at it, it doesn't seem right, tens of thousands of people voted for me, and only a small number for the Liberal Democrats, but it is one of those results that you get within our current system."
"I think there is an appetite to reform, but you have to have parties in government who want that reform, hopefully the ALP will want that this time round."
---

---
MacLaren said she was proud of her work that involved making amendments to the Liberal government's biodiversity legislation.
"It curtailed Ministerial powers, and gave unprecedented power to the parliament when a Minister is likely to make a decision that brings a species into extinction. Currently everywhere in Australia that can be done without scrutiny from parliament and I was able to require that scrutiny. It also required the Minister to seek scientific advice." MacLaren said. "These are two very important laws that the Barnett government passed."
Turning the government around on their shark culling policy is another achievement MacLaren nominated. While holding off the Barnett governments plans to introduce laws that would limit people's ability to protest is something MacLaren described as a long and arduous task.
MacLaren also noted that her disappointment that a bill she introduced to put more emphasis on global warning considerations within the area of planning had not progressed.
"I'd like to see parliament in Western Australia do more to prepare for climate change. We are particularly bereft of policy in this area.
The retiring politician said she had been looking forward to the opportunity of working with a Labor government and said she remained hopeful that Western Australians would see more reforms under the incoming McGowan government than they had under the tenure of the Barnett government.
Graeme Watson