Fiona O'Loughlin: Fierce, Frank and Funny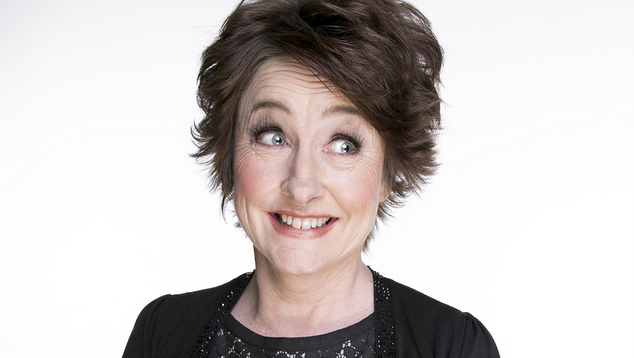 Comedy queen and mother of five Fiona O'Loughlin is visiting Perth Fringe with her brand new show 'The Truth, The Whole Truth & Nothing But The Truth, So help Me God'.
O'Loughlin said the show would incorporate her distinctive anecdotal style with fresh new material. The comedian shares that she's beginning to see her stand up shows as a unique style of ongoing memoir. "It's a very autobiographical kind of another episode. Especially in Melbourne, I haven't done as many in Perth, I might have to explain a bit more in Perth but in Melbourne we're calling it the one where she finally leaves her husband and moves to Melbourne [Laughs] It's like a Friends episode.'"
According to O'Loughlin, life is always ripe with comedic potential. "Someone said 'How do you write your shows?' and I said 'I just wait and they write themselves. I just pay attention.'"
'The Truth, The Whole Truth & Nothing But The Truth, So help Me God' will be featuring stories from O'Loughlin's recent adventures as well as little-told tales from earlier in her career. "It's really funny. I used to flippantly say 'Oh, I love Alice Springs. It's so peaceful.' And now I look back and go 'No it wasn't. It was fucking hot and boring. There were some real weirdos there and digging up these characters from the past is heaven, and being able to talk about them. Mad things that you almost couldn't make up."
One of those mad things involved a caper with the pastor's wife in Alice Springs. O'Loughlin shared: "I started getting invited to a lot of weddings when I started getting more work as a comedian. I thought 'Oh, I'm onto you.' Then they'd ask me to MC and I'm getting invited to weddings of people I don't know very well. And I'm sitting next to the pastor's wife, and she said 'God, this is boring.' And I said 'Tell me about it, I don't even know them hardly, I just MC'd.' I don't know if this is going in the show but this is an example of how weird people were up there. She said 'Do you want to get drunk?' and I'm like 'Yes.' This was ten years ago.
"So she's getting double vodkas and they had cameras on the table, and she said 'grab a camera, come into the bathroom.' And she's taking rude shots of herself on the camera and I said 'What are you doing?' and she said 'Well what happens is, I get asked over for dinner and we have to look at all the photos so I have to amuse myself somehow. [Laughs] No one knew who it was!"
O'Loughlin has toured around the world sharing tales of Alice Springs capers and other autobiographical misadventures. She's also appeared on the Melbourne Comedy Festival Gala countless times, through which she made an impression on a young Joel Creasey, who grew up to become one of Perth's best comedy exports.
"When he was a little kid, his parents would let him stay up because he would want to see 'the lady from Alice Springs' and we ended up finally doing the gala together, and it was his dream come true." O'Loughlin saw Creasey performing at an early headline performance fated to forever change his destiny, and she took the young comedian under her wing.
"We've become very tight and then he left me for Joan Rivers and she died and now he's trying to crawl back." she said.However, she shared that her mentor relationship with Creasey goes both ways, with him always keen to share style advice. "That's his thing, he's so well dressed, and so well groomed. He said he'd dump me for Sonia Kruger if I didn't get a designer handbag. He said he might as well be best friends with a lesbian. I thought that was very rude. So I got one, and he's so proud he took a photo of it. I don't notice things like that. I used to carry Coles bags. I remember a girlfriend of mine used to say 'We know Fiona's going to a wedding if she's got a Betts and Betts bag.' I used by any old black bag and he said to me 'Fiona, people notice.'"O'Loughlin shared on her Twitter feed that she'd be willing to pash gays, lesbians and good looking men who attend her Fringe show. "I absolutely am." she laughed.
Catch 'The Truth, The Whole Truth & Nothing But The Truth, So help Me God' at Fringe World from January 27th to February 4th. Get tickets at the Fringe World website.
Sophie Joske