Five fresh music tracks you should check out this week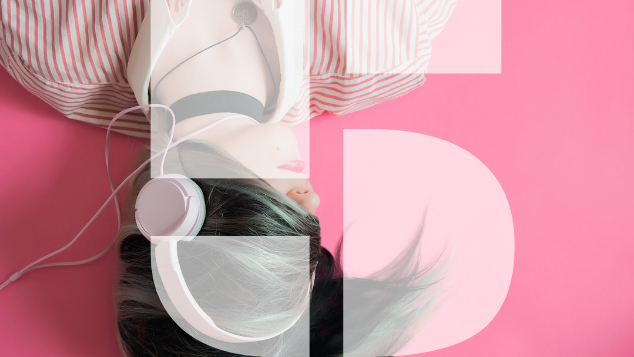 Here's five more tracks to check out.
In this week's edition we look at videos featuring Dolly Parton, Linda Perry, Arlo Parks, Troye Sivan, Sofiane Pamart and Lynx.
Dolly Parton featuring Linda Perry – What's Up? 
When Dolly Parton was indicted into the Rock 'n Roll Hall of Fame she said she felt she really needed to make a rock album to be considered worthy for the honour.
Rockstar, which will be released in mid-November is the album Parton promised fans and it's a mix of original songs and tunes from some of rock and roll's greatest names. Included on the double-album is Parton's take on classics by Prince, Queen, Led Zeppelin, Pat Benatar, and Bob Seager. For many of the tracks Parton teams up with the original performers including Paul McCartney and Ringo Star, Debbie Harry, Elton John and Sting.
The latest track released from the album is Parton's cover of the 4 Non Blondes song What's Up? The original singer and songwriter Linda Perry joins Parton on the recording. After fronting the 90's band Perry released several solo albums but has found more success as a songwriter penning hits for Pink, Adele, Christina Aguilera, Gwen Stefani and Alicia Keyes.
Arlo Parks – Purple Phase
The British artist has now released one of the best tracks from sophomore album My Soft Machine as single and it comes with a cool video showing Arlo riding in a convertible through the street of Tokyo.
The clip was filmed during their recent world tour which saw the singer play at show at Perth's Astor Theatre.
Troye Sivan – Got Me Started (Extended) 
Perth raised superstar Troye Sivan has scored another huge hit with Got Me Started and social media app Tik Tok is filled with behind-the-scenes clips of the video and instructional videos on how to do all the dances in the clip.
Now Sivan has released an extended version of the video which has a touching intro not previously included.
Sofiane Pamart – Noche
French musician Sofiane Pamart is on a mission to break down the barriers that make classical music appear elitist. He often works alongside hip-hop artists and travels the world experiencing new cultures and sounds.
His new album, the third of his career, was created after a spell in South America. The video for the title track Noche was directed by Guillaume Héritier, his partner in the shadows, who also made stunning visuals for his first two albums.
It features all the ingredients that have forged the artist's universe: travel, poetry, melancholy, romance, hardship and mystery. Filmed in 6 different countries, you'll take to the skies a hot-air balloon over the landscapes and intrigues at play in Mexico, Colombia, Ecuador, Chile, Peru and the Dominican Republic.
Lynx – New Boyfriend 
Lynx has been described as a twisted, queer lovechild of LCD Soundsystem, Metronomy and Confidence Man. Their new song is New Boyfriend. 
Here's what Lynx had to say about the song.
"Look, ultimately I think I'm a fairly smart, reasonable, logical young person. I've done therapy. I give excellent dating advice. I know that a healthy breakup is a clean breakup. No footnotes, no P.S., no post-credits sequence shags. And yet the second I'm in the throes of a breakup, all that logic and intelligence evaporates. And I become what I clearly always was; a dog, cosplaying as a well adjusted human man. Unable to resist the stick when someone says "FETCH". I'm not proud of it. But I also don't think I'm alone. That's what this song is about; lovely, kind, thoughtful, intelligent, well-adjusted couples turning into chaotic horny monsters the second they break up."
The lyrics of this song are brilliant!
OIP Staff
---

You can support our work by subscribing to our Patreon
or contributing to our GoFundMe campaign.