Folau to give keynote speech at Australian Christian Lobby conference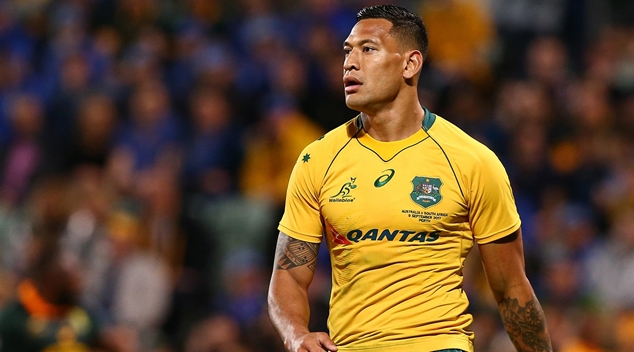 Former rugby star Israel Folau has announced he will be headlining the Australian Christian Lobby's upcoming conference as a keynote speaker.
Folau, who lost his contract with Rugby Australia earlier this year after sharing a post to social media declaring that homosexuals were destined for hell, appeared in a short YouTube announcement today with ACL Managing Director Martyn Iles.
"Looking forward to being at the 'Not Ashamed' conference," Folau said in the short clip, "See you all there."

Though there is no information available about the conference itenerary, the ACL website explains the conference title, 'Not Ashamed', is inspired by the biblical figure Paul.
"The Apostle Paul declared that he was 'not ashamed' in the face of hostility, mockery, social pressure, fear, and obstacles. That conviction which he carried, and imparted to the early church, saw the Christian faith spread like wildfire throughout the ancient world," the ACL website reads.
"We live in changing times; times that are challenging for us who are called to live boldly for Christ."
The Australian Christian Lobby most recently collaborated with Israel Folau on a fundraising campaign for his post-dismissal legal battle with Rugby Australia, after his original campaign was just down by GoFundMe for breaching the platform's policy standards.
The ACL campaign was 'paused' after more than $2 million was raised for Folau's legal fund. The rugby player had initially asked supporters to help him raise $3 million. Legal experts had questioned the total goal, suggesting that at most a protracted legal proceeding might cost $500,000.
Martyn Iles has promised that money raised for rugby player Israel Folau's legal action against Rugby Australia will not be used for any other purpose.
Folau and Iles will be joined at the conference by Reverend Dr Peter Jones, John Steenhof of the Human Rights Law Alliance, ACL spokesperson Wendy Francis and Liberal MP Tanya Davies (NSW Minister for Mental Health, Women and Ageing).
OIP Staff
---