Fremantle Symphony Orchestra wrap up the year with an exciting program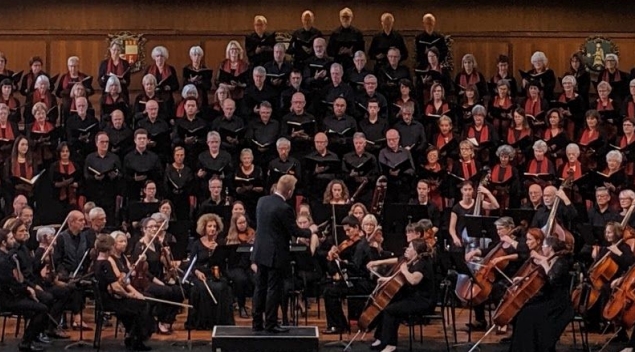 The Fremantle Symphony Orchestra's final concert of 2019 will feature dramatic and engaging repertoire.
In a program curated and conducted by the Orchestra's Artistic Director, David Pye, and titled Tempest, the Orchestra will perform Rachmaninov's Piano Concerto No. 3, two of Britten's Four Sea Interludes from Peter Grimes, Smetana's The Moldau from Ma Vlast and the world premiere of Gage Roads by West Australian composer, Mark Holdsworth.
Pianist, Xiao Song Liu will join the orchestra for the performance of Rachmaninov's Piano Concerto. On playing with the Orchestra, Xiao Song said "This is a wonderful opportunity to play one of the greatest piano works in the repertoire, and to perform it with a local orchestra makes it all the more special."

FSO President, Steven Harmer said keeping things local was central to the community orchestra's ethos.
"As a local orchestra, supporting our local talent is critical to the FSO. Our previous concert featured local instrumentalists and a work by a local composer, and we are thrilled to be able to work with Xiao Song and Mark for Tempest.
"Fortunately, WA has such a diverse breadth of talent, that we are looking forward to our next
series of concerts."
The Fremantle Symphony Orchestra is a community orchestra and one of Perth's most vibrant community groups. The orchestra is a non-profit organisation dedicated to the promotion and enjoyment of music in the cultural life of Perth. With a regular membership of about 60 musicians, the Fremantle Symphony Orchestra presents 4 concerts each year including a series of concerts plus a workshop at UWA for ATAR music students.
Don't miss the concert on Sunday 24 November 2019 at 3:00pm at the Churchlands Concert Hall. Tickets available via Eventbrite.
Source: Media Release
---