Fringeworld Highlights
Here's a quick glance at the productions OUTinPerth are most looking forward to this year at Fringeworld.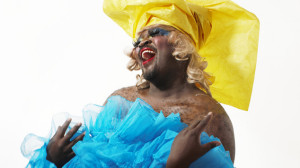 Le Gateau Chocolat
We had a friend audibly squeal when they saw this performer in the program guide. Having previously seen Chocolat in Edinburgh, we were informed 'Oh my god, you HAVE to see this. Amazing'. Chocolat isn't your typical lip synching drag performer, the diva provides an operatic live singing performance, and is renowned for her baritone voice. Ranging from Puccini to Radiohead, this performer delivers world class cabaret whilst dressed in Lycra. The Nigerian born Londoner will be bringing 72 kilos worth of drag costumes to dazzle audiences. This show can't be missed.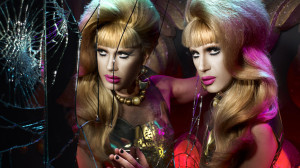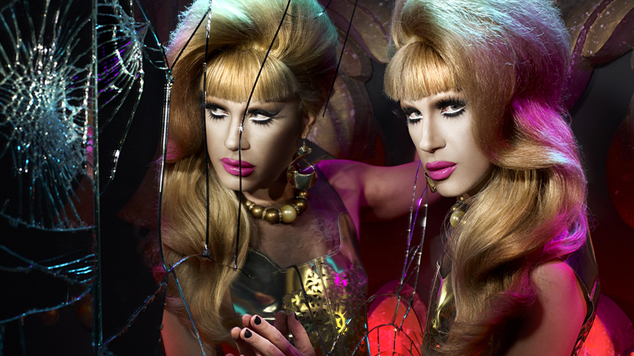 Jodie Harsh @ Connections Nightclub
We spoke to Jodie Harsh in OUTinPerth in 2012 and she is simply fabulous. The Times have said about the drag DJ 'Is there any hope for our culture? Well, yes, and it's eagerly tottering towards you in 6in heels with a wave of infectious goodwill – it's name is Jodie Harsh.' The multi faceted star is a drag queen, club promoter, producer & DJ to the stars. Stationed in London, Harsh will be coming over to take over the DJ decks of Connections Nightclub on Feb 23. We can't wait.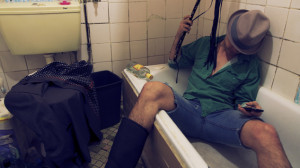 Confessions of a Grindr Addict
Now this should be interesting. With the phenomenon of Grindr, have we lost the ability to go on a real life date? Gavin Roach poses the question 'what does one actually do on a date that doesn't involve sex?' In an exciting monologue we meet Felix, an awkward, emotional, yet highly loveable gay guy. We watch as he goes stumbling blindly into a real life romantic encounter. This looks like a highly relatable and exciting play, we might even turn off our phones to watch it.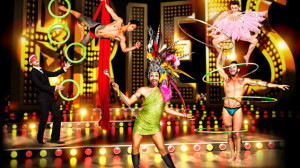 BRIEFS
This ludicrous blend of boylesque, drag, comedy and circus was incredible last year and we think it's going to blow the top off the Speigeltent this year. The hour long production showcases muscle men from WA, air-acrobatics, plate-spinning, hula-hooping and endless costume changes. If you're scared of manginas or a lap dance with a meat tray we'd recommend against this show, we can't wait! Get in quick this show is right at the beginning of Fringeworld and is looking to sell out fast!
Fierce women using their prowess to charm their lovers sound pretty seductive to us.  Presented by Cabaret Soufflé, this production follows the journey of women that fall into compromising, dangerous, and deadly situations with their seductive endeavours. Musical Theatre Divas Anne Millar and Sonni Byrne will be taking you through history's greatest femme fatales.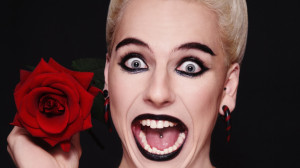 The Birdcage – Boylesque Edition
We love burlesque, especially when performed by men. Travelling interstate to bring their incredible production, the boys from Boylesque will be demonstrating acrobatic talents, stunning costumes and sexy choreography. The show will also showcase some of Perth's best male burlesque dancers, who will be exhibiting the strength and control of the male form at its finest.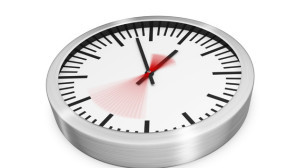 The 24 Hour Improv Festival 
We thought this sounded like a really interesting concept. Held at the Bok Choy Ballroom, you can go visit 24 hours straight of actors, musicians and comics. The added perk? You pay $24 to get in and get a dollar back for each hour you stay. You can come and go in hourly intervals. We think 24 hours straight of 'anything goes' improved sketches would be an awesome challenge, count us in.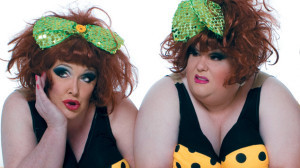 The Priscilla Experience
Another drag show that has got us excited. This trio of drag even received high acclaim off Joan Rivers 'They're wonderful, they're entertaining, they're terrific… A great, great act'.  The Priscilla Experience is popping up all over the world and they are bringing their candid drag show to Perth for Fringeworld this year. Delivering your hit of excitable drag, there will be miming songs and too much fun to be had. The award winning show promises a tight and perfectly executed piece of theatre.
For tickets and showtimes head to www.fringeworld.com.au