Gay couple ready to share their painful journey on 'Bride and Prejudice'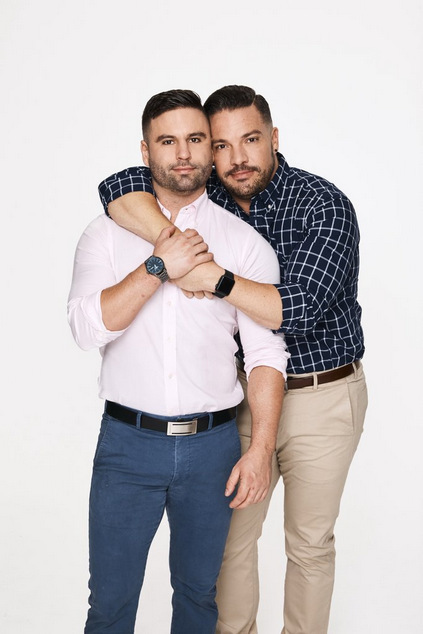 Channel Seven will launch their new marriage reality show tonight.
'Bride and Prejudice' is their answer to their rivals 'Married at First Sight', which returns to TV screens this evening too.
This Australian version of the US TV show, that comes from same people who make The Seven Year Switch, will follow five couples who are heading to the alter, but who also face the challenges of family members who just don't like their loved one's chosen partner.
Among the couples is Chris, who is from Sydney, and his boyfriend Grant – who is American. They've been dating for three years and are ready to say their vows, but not everyone approves of their relationship.
Chris' mother, who is from  Rockhampton is a  Jehovah's Witness and his father, who has a military background, also opposes homosexuality.
In the preview clip for the series Chris' mother is shown saying "I feel like my son's died".
The show starts tonight on Channel 7, after the return of My Kitchen Rules.